By the time you've read this short introduction below, another 14 people will have been diagnosed with dementia. This is why a focus on this life-changing disease is essential.
Dementia is the term used for a collection of symptoms that are caused by disorders affecting the brain, impacting on memory, thinking, behaviour and emotion. We want to share knowledge on these complex neurological conditions to empower individuals, families, and caregivers. We also want to highlight the role of technology in providing a holistic care approach for people with dementia.
---
Download our eBook 'Together Against Dementia'
This eBook looks at the challenges of dementia. It's not just the person with the dementia who is affected, families, caregivers, and society also feel the impact. The high cost of care can be a significant burden on families and economies. This eBook is guidance for caregivers, care providers and for people living with dementia.
Learn more about:
The different types of dementia
How those caring for people with dementia can offer support
How technology can provide valuable support for people living with dementia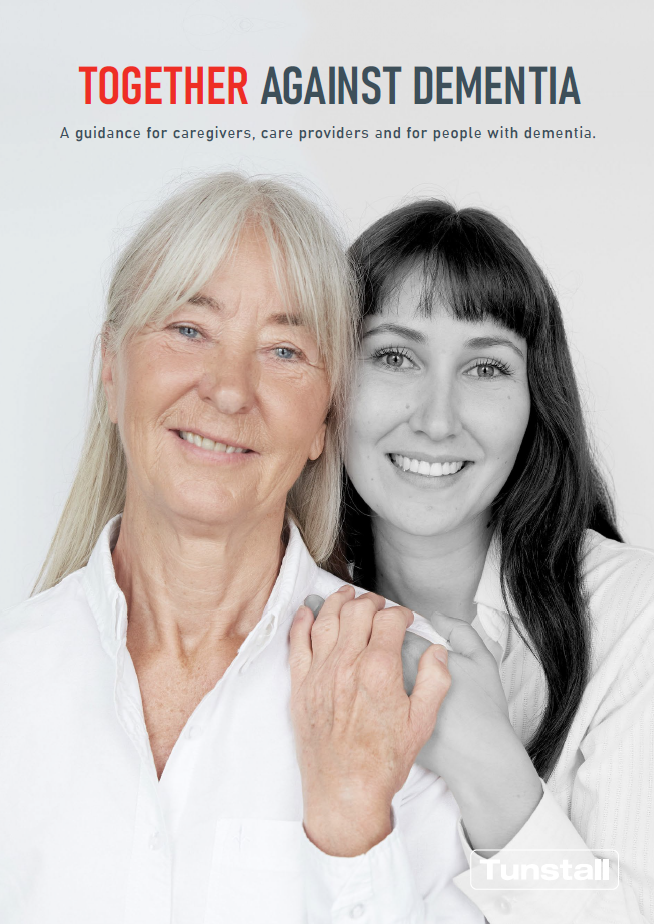 ---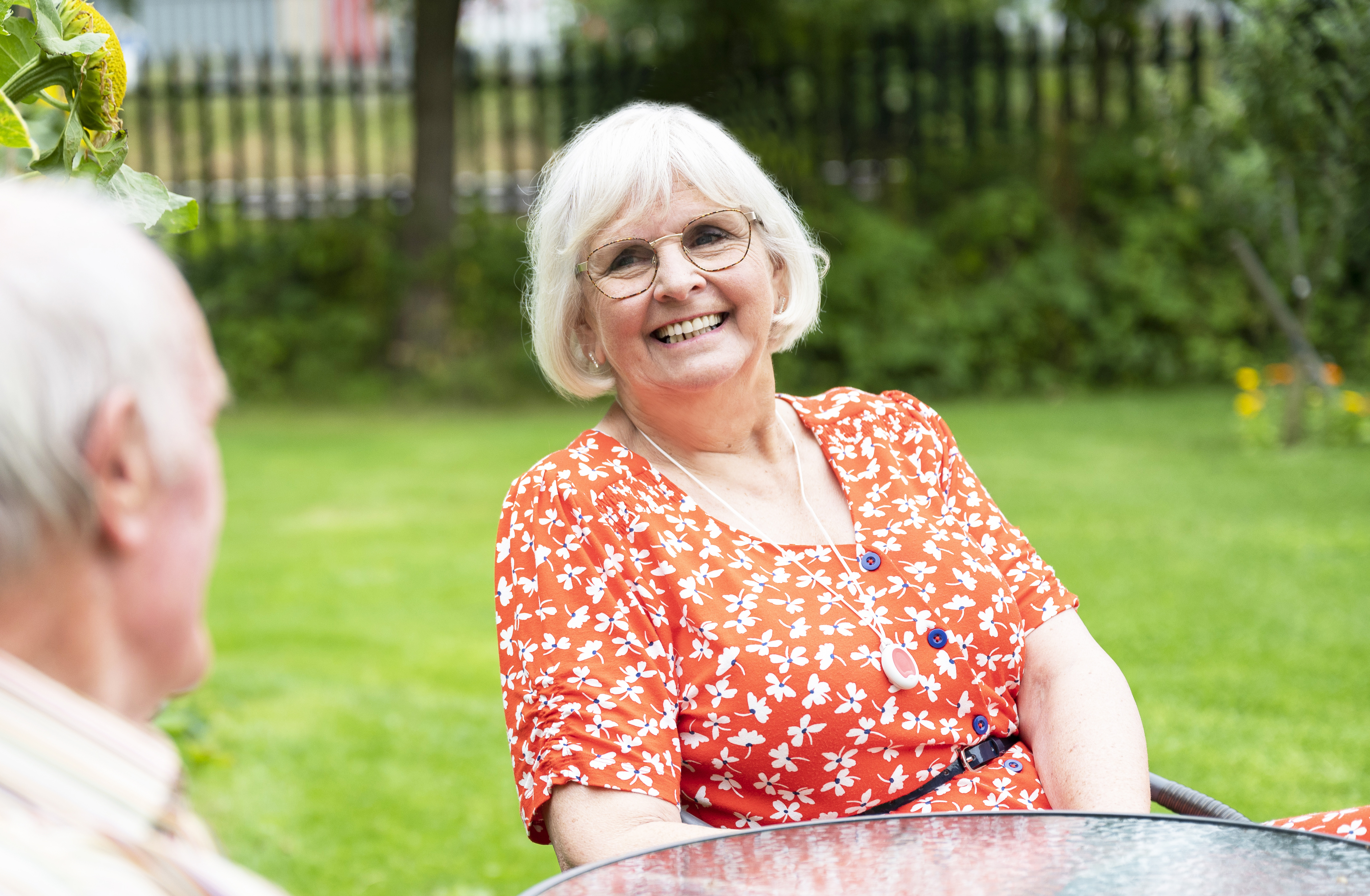 Supporting People with Dementia and their Carers
Technology can facilitate the delivery of care at home, enabling people with dementia to stay in familiar surroundings for as long as possible, helping them to enjoy a better quality of life for longer, as well as offering invaluable support to carers. When residential care becomes the most appropriate environment, technology can help to provide improved levels of care, supporting staff and protecting the safety and dignity of residents. As more is understood about dementia in its various forms it is clear that enabling technology has the potential to make a significant and positive difference to the lives of people with dementia, and the ability of our health and social care systems to support their needs effectively.
---
Solutions to Support Dementia
Tunstall offers a range of technology solutions, which use advanced technology to provide enhanced care and support for people with dementia. Solutions are tailored to the needs of the individual and their circumstances, and designed to evolve over time as the users' requirements change.
---