A personal mobile alarm device with GPS locator.
Tunstall GO™, is a mobile alarm device featuring GPS locator, fall detection, SOS button and two-way communication. GO complements telecare systems by allowing the user to easily raise an alarm to the monitoring centre should they need help while away from the home. It can be worn as a pendant or attached to a keyring and provides valuable reassurance to loved ones and carers.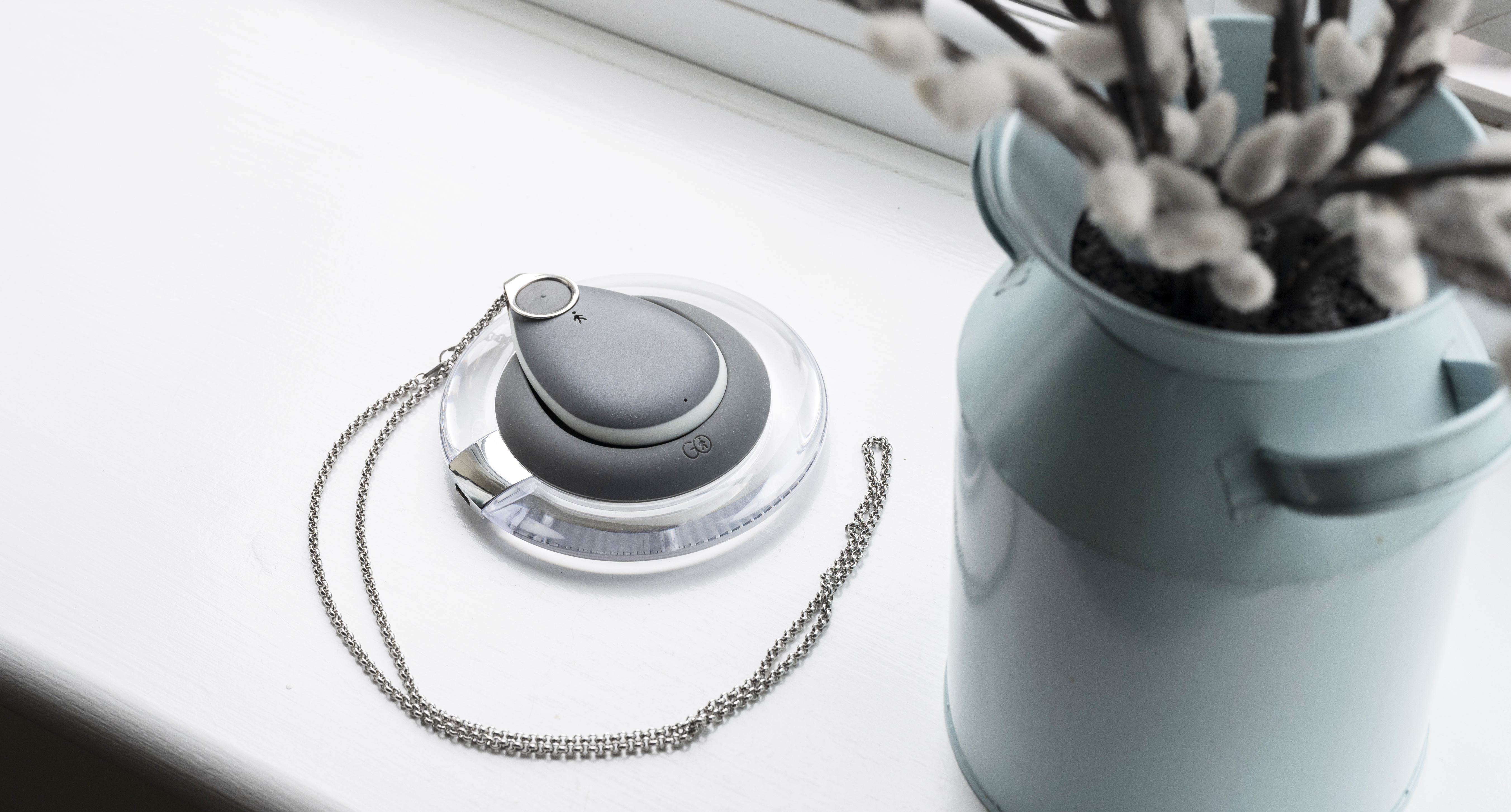 ---
A unique mobile personal help solution for independent living.
Tunstall GO™ promotes increased independence and encourages users to enjoy the benefits of social interaction, fresh air and exercise as much as they are able to. It's ideal for anyone who may be at risk of falls and would like peace of mind, confidence, and reassurance while away from the home. The GO can support a wide range of users, providing them with the confidence to remain independent and connected to their communities, including:
People at risk of falls

People with early-stage dementia

People with learning disabilities

People recently discharged from hospital

Lone workers.
Support and response for users out of the home.
---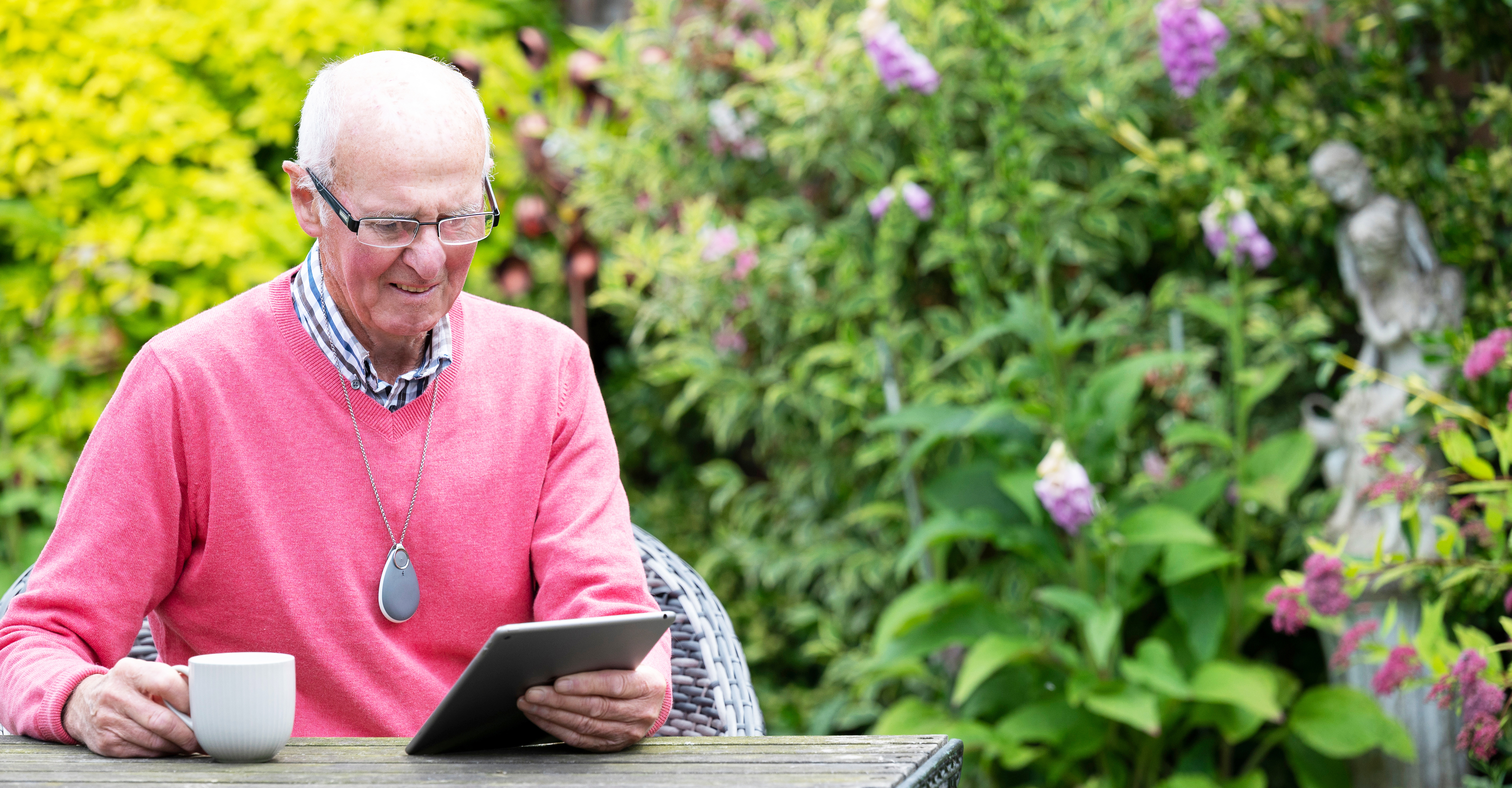 How does it work?
If the user presses both buttons on the device, or the device detects a fall*, GO will raise a call and transmit the location of the device to the monitoring centre.
A trained operator will then decide on the most appropriate action needed which can include a response from a carer, family member or the emergency services.
---
Features:
SOS button - if the user requires help, they can press both buttons on the device, which will raise a call to the monitoring centre, before opening a two-way voice using the loudspeaker and providing location details.
Fall sensor* - while worn as a pendant, GO can detect falls. Upon activation, the device will automatically raise a call to the monitoring centre, opening two-way voice communication, as well as providing GPS location details.
Location updates - once a call is raised to the monitoring centre, GO will provide updated location details for a configurable time.
Voice messages - clearly describe the current state of the device to the end user, for example if the battery is getting low.
Wireless charging - GO is extremely easy to charge, by placing it on the wireless charging cradle.
SmartCare™ Cloud Platform - SmartCare™ Cloud can be used to configure GO devices, tailoring specific functionality for individual users.
SmartCare™ Locate Platform - SmartCare™ Locate is used in conjunction with PNC to update the monitoring centre with the GPS location of users, after an alert has been raised.
Tunstall GO™ is the perfect partner to a telecare package.
---
Contact us
To find out more about this product, please get in touch by filling out the form below.
---