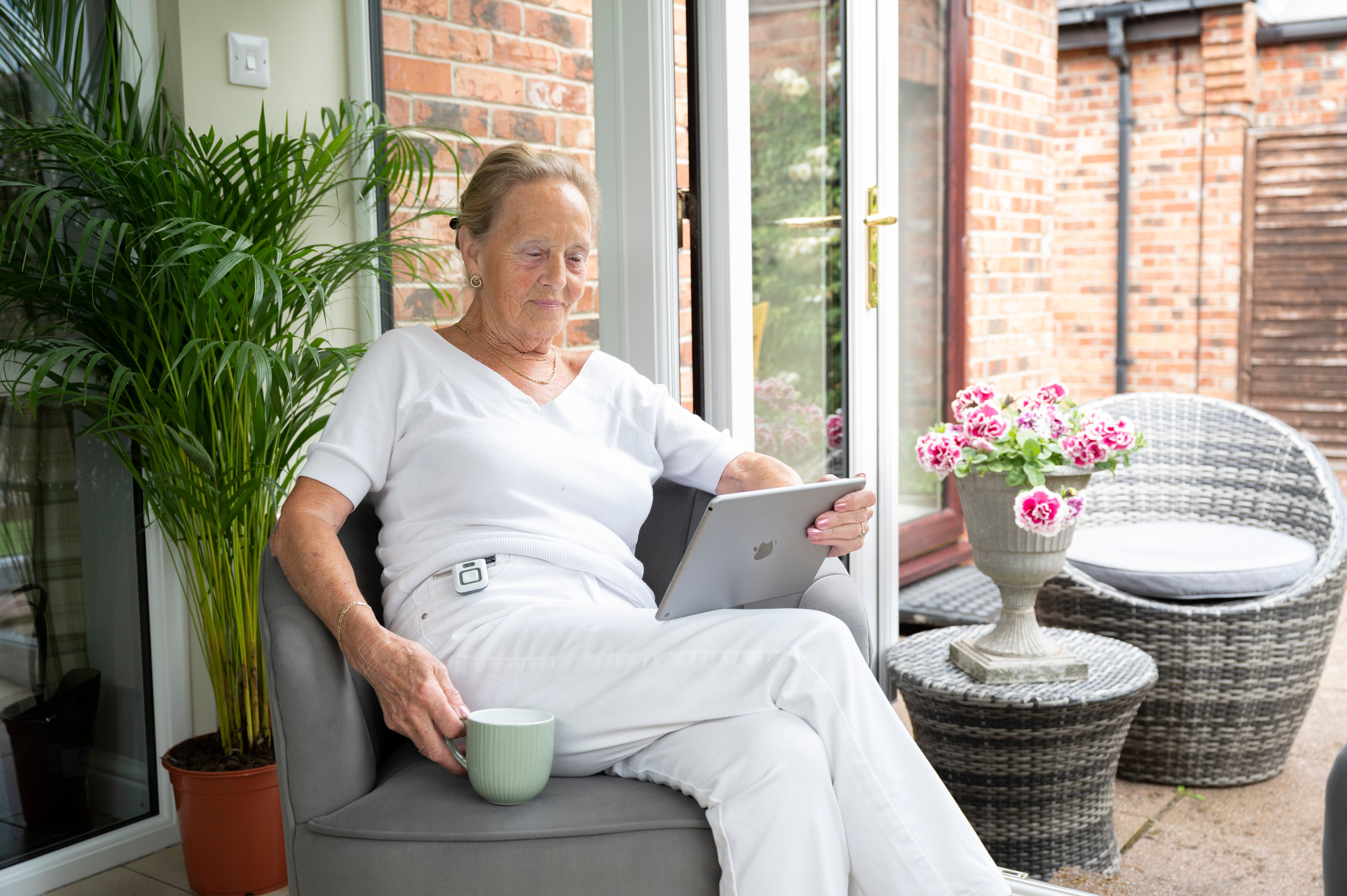 Peace of mind with an extra level of support
iVi Intelligent Pendant is a small, discreet, lightweight, wearable device, which allows the user to raise an alarm from anywhere in the home if they are in difficulty.
Fall detection
The iVi provides an added layer of protection with fall detection functionality that automatically raises a call for help, even if the wearer is unable to push the help button.
---
Enable independent living
Beneficial for anyone who may need to request assistance or would benefit from the reassurance of fall detection, the iVi offers peace of mind and an extra level of support to older people living independently.
It's ideal for individuals who have reduced mobility or stability, have recently been discharged from hospital or are living with long term medical conditions, such as epilepsy or diabetes.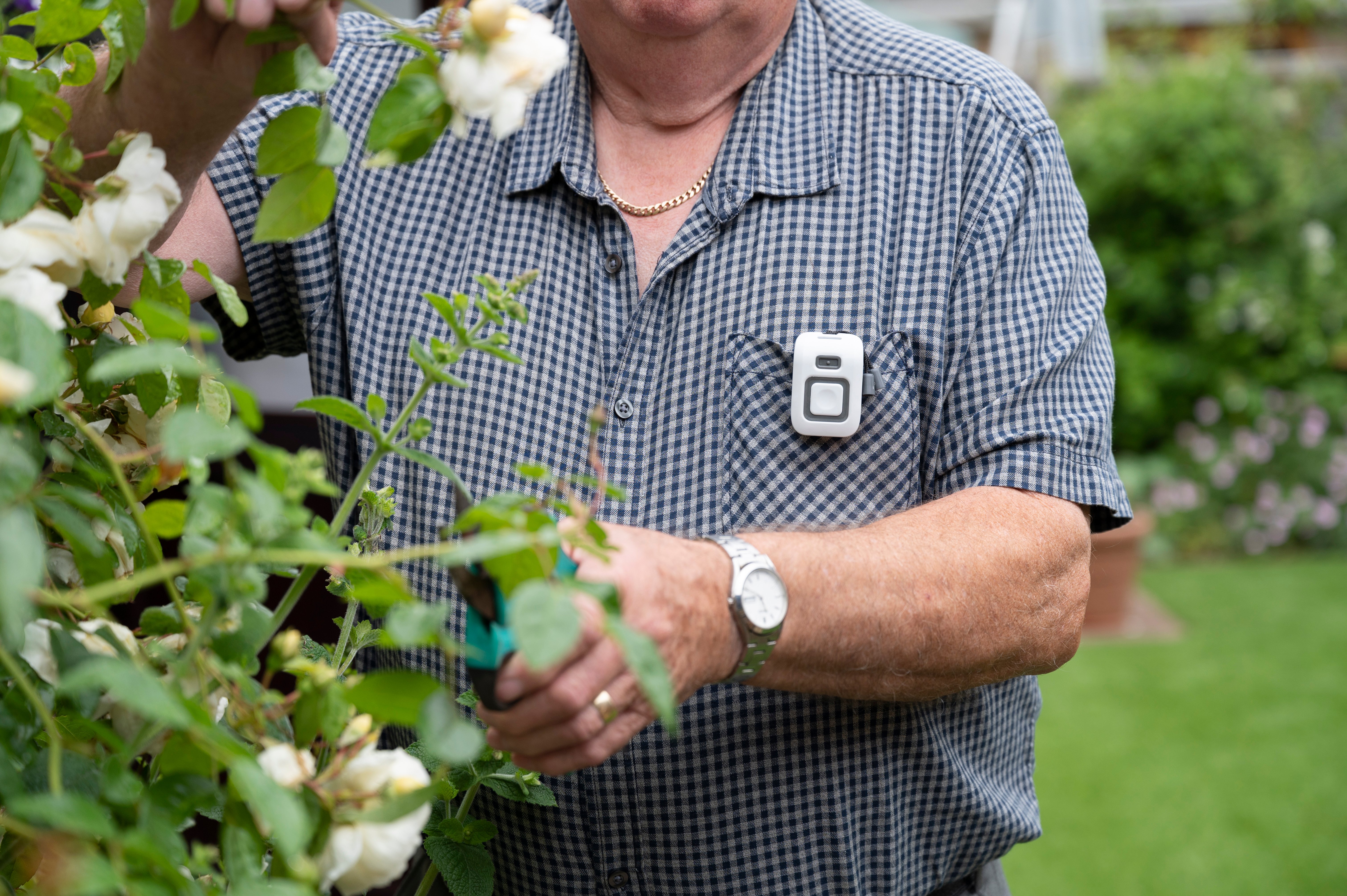 ---
Raise an alarm from anywhere in the home.
---
Increased peace of mind for those living independently, their families and carers.
Small, compact and comfortable design increases wear and improve safety levels.
Enables rapid response and mitigates the adverse impact of falls.
Water resistant to IP67 standard, enabling the iVi to be worn in the bathroom, where falls may pose a particular risk.
Compatible with Tunstall's Lifeline home units Smart Hub, Vi, Connect, 400 and 4000+, and other Tunstall telecare-enabled systems, such as Communicall.
---
Wear around the neck, on a belt or as a brooch.
---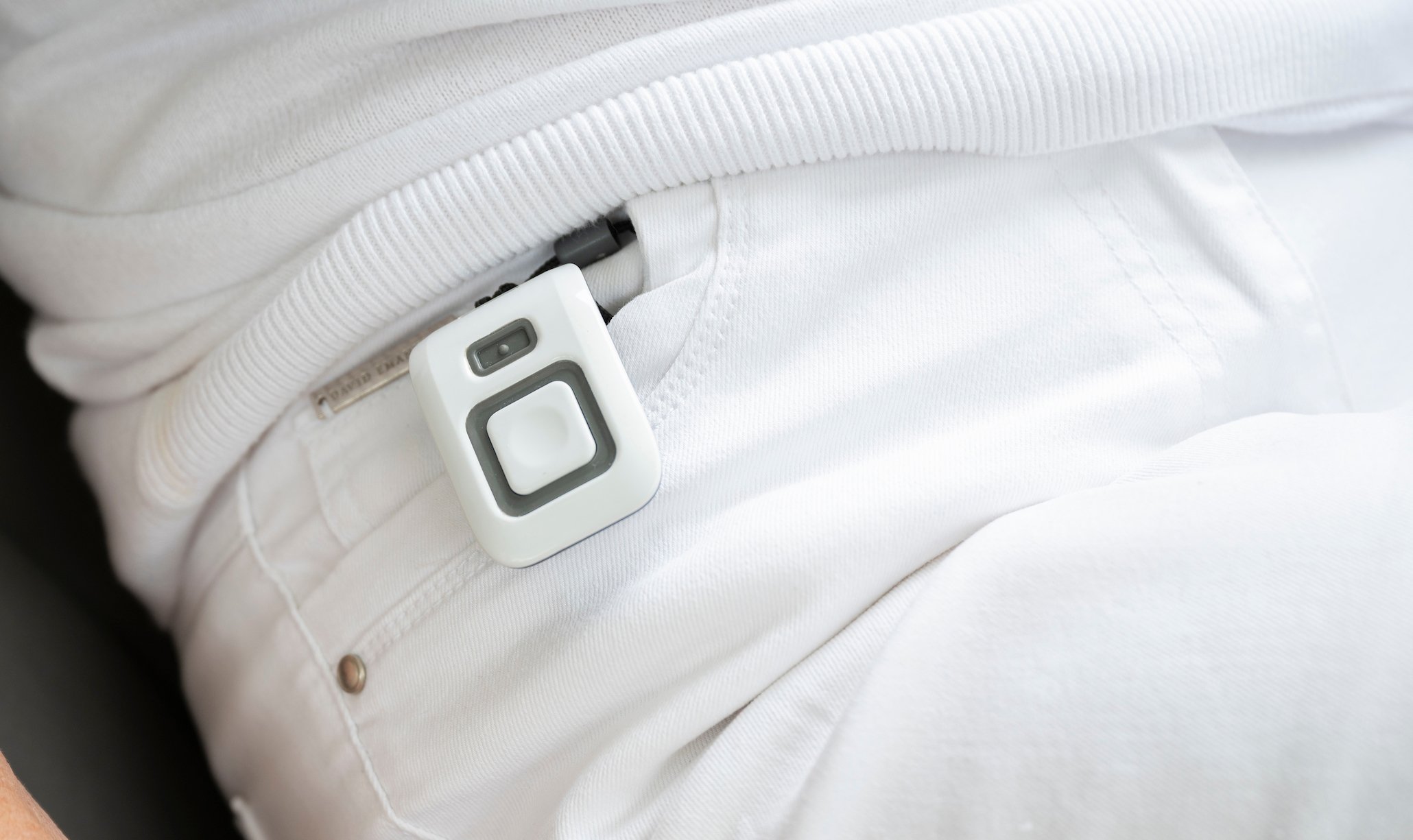 How does it work?
The pendant features a help button, which, when pressed, sends an alarm signal to the monitoring centre, via a Tunstall Lifeline home unit or compatible telecare system, triggering the appropriate action.
If the iVi detects a possible fall, a call for help is automatically issued, the built-in LED will light up green and the alarm volume level will gradually increase. The wearer can cancel the alarm by pressing the button if no further action is required.
---
Features:
Lightweight, discreet, unisex design
Easy to use alert button, suitable for people with visual impairments or limited dexterity
Automatic fall detector, with cancellation button to reduce false calls
Crescendo audible alert and status LED provide user with reassurance the alarm has been raised or registered a fall
'Not-worn' alert notifies the monitoring centre if the iVi has failed to move, indicating it may not have been worn for 3, 5 or 7 days. This feature can be activated by following the simple steps in the user guide
Adjustable to three sensitivity levels to suit individual needs and circumstances
A range of easy to wear options, including:
Neck cord - with safety break links and adjustable length
Brooch clip - allowing the user to attach the pendant to their clothing on the chest
Belt clip - allowing the user to attach the pendant to their clothing on the waist
Automatic low battery warnings – ensuring optimum operation at all times
Plug and play registration: the iVi can be easily assigned to a Lifeline home unit or Communicall system, enabling service providers to respond to their clients' changing needs
12-month, replaceable battery in an easy-open compartment to enable simple replacement
---
Lightweight, discreet wearable alarm with fall detection.
---
Contact us
To find out more about this product, please get in touch by filling out the form below.
---