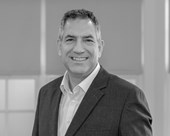 Gavin Bashar - Managing Director
Gavin joined Tunstall as Managing Director for the UK and Ireland in November 2018. He has over 27 years' experience in the healthcare industry, holding a number of key executive leadership roles. Most recently he was Head of the EMEA & APAC businesses of Hermes Medical Solutions, a lead player in the diagnostic imaging reconstruction software industry. Prior to Hermes Medical Solutions, Gavin has worked at Cutera Inc., Ipsen, Wyeth and for nearly 20 years in various leadership roles within GE Healthcare.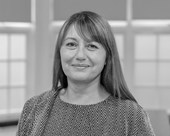 Jayne Eden - Customer Experience Director
Jayne joined Tunstall in December 2014 as Commercial Finance Manager, before becoming Senior Commercial Finance Manager and then Commercial Finance Director. In May 2021, Jayne was appointed as Customer Experience Director focusing on delivering a world class end-to-end customer experience, responsible for all functions related to customer satisfaction including Compliance, Bids, Response Operations, Service Contracts, Customer Satisfaction Centre and the Internal Account Management team. Jayne has a wide breadth of commercial and change management experience, having previously held roles including Senior Finance Business Analyst at Bupa Care Homes and National Commercial Manager, Project Manager – Service Delivery and Finance Manager at Comet Electrical.
Shiv Sud - Finance Director
Shiv has over 20 years' experience in commercial finance and accounting across Fintech, Life Sciences & Healthcare, Travel & Tourism, Online Retail and Media industries, from start up to established SMEs and PLCs. Shiv has operated at CFO level for SMEs, partnering with board members and senior management to formulate and implement the business strategy across different environments and cultures, with an excellent track record of driving success in the business and delivering results. Shiv is a qualified management accountant, having also graduated with a degree in Bsc(Hons) Economics.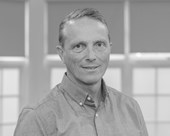 Ian Price - Field Operations Director
Ian joined Tunstall in 1989, starting in estimating and progressing through the contracts departments. He has held various management roles, both field and office-based, in contract management, and joined the Executive Leadership Team in 2014. He became Commercial Director in 2017, responsible for Group Living and Managed Services, ensuring that projects and services were effectively planned and delivered, in line with customers' requirements. In his latest role as role as Field Operations Director, he continues to drive the installations business and now also manages both service and customer support functions, helping to ensure customers receive a high quality, seamless experience.
---