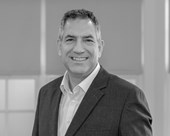 Gavin Bashar - Managing Director
Gavin joined Tunstall as Managing Director for the UK and Ireland in November 2018. He has over 27 years' experience in the healthcare industry, holding a number of key executive leadership roles. Most recently he was Head of the EMEA & APAC businesses of Hermes Medical Solutions, a lead player in the diagnostic imaging reconstruction software industry. Prior to Hermes Medical Solutions, Gavin has worked at Cutera Inc., Ipsen, Wyeth and for nearly 20 years in various leadership roles within GE Healthcare.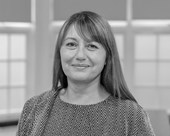 Jayne Eden - Commercial Finance Director
Jayne joined Tunstall in December 2014 as Commercial Finance Manager, before becoming Senior Commercial Finance Manager. Jayne was appointed into her current role of Commercial Finance Director in January 2020. She is responsible for providing commercial guidance across the business to maximise revenues and profitability, driving continuous improvement in business reporting and processes, and supporting the delivery of the three and five year plans. Jayne has a wide breadth of commercial and change management experience, having previously held roles including Senior Finance Business Analyst at Bupa Care Homes and National Commercial Manager, Project Manager – Service Delivery and Finance Manager at Comet Electrical.
Zillah Moore - Marketing Director
Zillah has spent almost 25 years working in the healthcare industry. Her extensive experience includes the medical devices, pharmaceutical and diagnostic services sectors, and she has successfully launched products and solutions in the oncology, neurology and cardiology segments. She has held a number of sales and marketing leadership roles, including senior positions at BTG and GE Healthcare, and was Northern European Sales Director for Boston Scientific Interventional Oncology division. Zillah joined Tunstall Healthcare in January 2020, where she will bring her passion for fostering partnerships with customers to improve health and social care delivery to her role as Marketing Director. Zillah has a BSc in Biology from University of Durham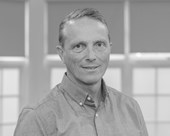 Ian Price - Field Operations Director
Ian joined Tunstall in 1989, starting in estimating and progressing through the contracts departments. He has held various management roles, both field and office-based, in contract management, and joined the Executive Leadership Team in 2014. He became Commercial Director in 2017, responsible for Group Living and Managed Services, ensuring that projects and services were effectively planned and delivered, in line with customers' requirements. In his latest role as role as Field Operations Director, he continues to drive the installations business and now also manages both service and customer support functions, helping to ensure customers receive a high quality, seamless experience.
James Champion - Commercial Director
James joined Tunstall in May 2019 and is responsible for managing both the Sales and Business Development teams, which have been restructured to align more closely with the needs of customers, helping them to overcome the challenges of delivering health and social care and enabling the people they support to enjoy their best lives. In his previous role as Business Development Director UK&I, James led the National and Corporate Business Development teams focusing on both identifying new partnership opportunities and growing existing collaborations. James has a strong background in sales and business development gained from a variety of defense, telecoms and healthcare businesses. In his previous recent role of European Business Development Manager at Qualcomm Life, he was responsible for leading the development and sales of digital infrastructure of remote healthcare solutions. Prior to that James held a number of senior level roles at GE Healthcare, including Director of Strategic Accounts working closely with the NHS.
---