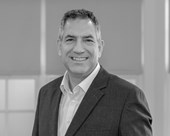 Gavin Bashar - Managing Director
Gavin joined Tunstall as Managing Director for the UK and Ireland in November 2018. He has over 27 years' experience in the healthcare industry, holding a number of key executive leadership roles. Most recently he was Head of the EMEA & APAC businesses of Hermes Medical Solutions, a lead player in the diagnostic imaging reconstruction software industry. Prior to Hermes Medical Solutions, Gavin has worked at Cutera Inc., Ipsen, Wyeth and for nearly 20 years in various leadership roles within GE Healthcare.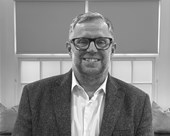 Tony Walker - UK Sales Director
Tony has over 22 years' commercial experience in the technology enabled care industry, with the last four years in sales and commercial leadership roles. With a background in Management Accountancy, Tony first joined Tunstall back in 2000 as UK Finance Manager before moving into the Commercial Team in 2002 where he managed the sales team for 16 years. In May 2022, Tony re-joined Tunstall as UK Sales Director, responsible for supporting and driving the performance of the UK Regional Sales Team, working closely with the Strategic Development Director and Marketing functions.
Graham Brown - UKI Marketing Director
Graham joined Tunstall in May 2022. His marketing career has spanned a wide range of industries with a strong focus on technology. Following five years at EMIS Group, a leading clinical software provider, he was most recently European Marketing Director for a global technology rental organisation. His current role focuses on ensuring Tunstall's product roadmaps support the future needs of integrated health and care systems throughout the UK and Ireland, and working closely with sales, commercial and customer functions to deliver life-changing technology solutions.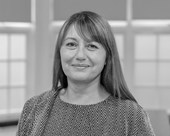 Jayne Eden - UKI Finance & Business Services Director
Jayne joined Tunstall in December 2014 as Commercial Finance Manager, before becoming Senior Commercial Finance Manager and then Commercial Finance Director. In May 2022, Jayne was appointed UKI Finance & Business Services Director focusing on delivering a world class end-to-end customer experience, responsible for all functions related to Commercial Finance, Business Intelligence, Bids & Contracts, Customer Service and Contact Centre Operations. Jayne has a wide breadth of commercial and change management experience, having previously held roles including Senior Finance Business Analyst at Bupa Care Homes and National Commercial Manager, Project Manager – Service Delivery and Finance Manager at Comet Electrical.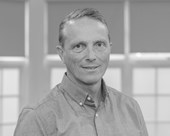 Ian Price - UK Field Operations Director
Ian joined Tunstall in 1989, starting in estimating and progressing through the contracts departments. He has held various management roles, both field and office-based, in contract management, and joined the Executive Leadership Team in 2014. He became Commercial Director in 2017, responsible for Group Living and Managed Services, ensuring that projects and services were effectively planned and delivered, in line with customers' requirements. In his latest role as role as Field Operations Director, he continues to drive the installations business and now also manages both service and customer support functions, helping to ensure customers receive a high quality, seamless experience.
Richard Holmes - People Director
Richard joined Tunstall in July 2022 as the People Director for the UK and Ireland. He has over 20 years' experience working in senior HR and change roles, more recently with Avnet, where he held several roles including Global HR Director for Avnet Digital and HR Director for EMEA. Prior to that he has held roles with Vodafone, BP, United Biscuits, Royal Mail, Nestle, BAE Systems and MBDA.
---