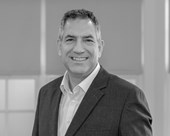 Gavin Bashar - Managing Director
Gavin joined Tunstall as Managing Director for the UK and Ireland in November 2018. He has over 27 years' experience in the healthcare industry, holding a number of key executive leadership roles. Most recently he was Head of the EMEA & APAC businesses of Hermes Medical Solutions, a lead player in the diagnostic imaging reconstruction software industry. Prior to Hermes Medical Solutions, Gavin has worked at Cutera Inc., Ipsen, Wyeth and for nearly 20 years in various leadership roles within GE Healthcare.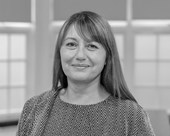 Jayne Eden - Head of Commercial Finance
Jayne joined Tunstall in December 2014 as Commercial Finance Manager, before becoming Senior Commercial Finance Manager. Jayne was appointed into her current role of Head of Commercial Finance in February 2018. She is responsible for providing commercial guidance across the business to maximise revenues and profitability, driving continuous improvement in business reporting and processes, and supporting the delivery of the three and five year plans. Jayne has a wide breadth of commercial and change management experience, having previously held roles including Senior Finance Business Analyst at Bupa Care Homes and National Commercial Manager, Project Manager – Service Delivery and Finance Manager at Comet Electrical.
Kevin Anderson - Marketing Director
Kevin Anderson joined Tunstall Healthcare as Marketing Director in September 2018. Kevin has more than 25 years' experience within the global business environment. His leadership roles extend from £50m to £10bn organisations, predominantly within the Health & Wellbeing, Technology, Support Services, Security and Telecom industries. Prior to joining Tunstall, he was Chief Marketing Officer at Westfield Health. Kevin has an MBA in International Business from the University of Birmingham, and is a Fellow, a Chartered Marketer, and a recent Vice Chair (Yorkshire) of the Chartered Institute of Marketing. Kevin is a complete advocate of Tunstall's vision – a world where people have the freedom to live life to the full in a place of their choice.
Neil Foote - IT Director
Neil joined as IT Director in August 2017 having previously been CIO for Veolia UK and Ireland. Neil has broad IT expertise gained across a variety of senior IT leadership roles and sectors, including at General Electric Power Conversion, PPG Architectural Coatings and Unilever. He has a strong track record of innovation through IT and delivering change within medium and large international organisations.
Duncan Bennett - Customer Services Director
Duncan joined Tunstall in September 1981 as a Service Engineer and has since held a variety of roles within the organisation including National Service Manager, Telecare Manager and Field Operations Director. As Operational Control Centre Manager he worked with the IT department to implement Baan ERP (enterprise resource planning) software for the business. In Duncan's present role, he is responsible for managing our UK-wide team of service engineers and our 24-hour Customer Satisfaction Centre, ensuring our customers' requirements are met and we continue to deliver the high service standards required.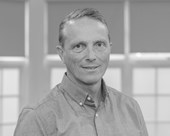 Ian Price - Commercial Director
Ian joined Tunstall in 1989, starting in estimating and progressed through our contracts departments. He has held various management roles, both field and office-based, in contract management, and joined the Executive Leadership Team in 2014. In his current role as Commercial Director, Ian is responsible for Group Living and Managed Services, ensuring that projects and services are effectively planned and delivered, in line with customers' requirements.
Katie Collins - HR Director
Katie joined as HR Director in June 2017. Her previous role was as HR Director for Nisa Retail where she led both the HR and Making a Difference Locally Charity teams. In this role Katie initiated a new people strategy and delivered a number of key people related changes. These included the design and launch of performance related pay and bonus, a new performance management approach and the creation of a new Nisa vision and values. Prior to joining Nisa Katie held a variety of senior HR leadership roles in a number of high profile national and international organisations, including Lloyds Banking Group, HBOS and Toronto-Dominion Bank.
Ginny Lindle - Director of Response Operations
Ginny joined Tunstall in 2018, as Head of Sales Operations leading the combined, bids, estimating and service contracts teams. In July 2019, Ginny was appointed as Director of Response Operations at Tunstall Response where she plays a key role in helping customers to develop and deliver new models of Connected Care using Tunstall Response's reactive and proactive. In addition to her many years of commercial experience in software, outsourcing and occupational health/EAP services (all involving 24/7/365 contact centre functions) she has significant operational experience managing inbound and outbound contact centre functions.
James Champion - Head of Strategic and Corporate Accounts
James joined Tunstall in May 2019 as Head of Strategic and Corporate Accounts where he is responsible for leading the Strategic Account Directors and Corporate Account Managers focusing on both identifying new business opportunities and growing existing accounts. James has a strong background in sales and business development gained from a variety of healthcare businesses. In his most recent role of European Business Development Manager at Qualcomm he was responsible for leading the development and sales of digital infrastructure of remote healthcare solutions. Prior to that James held a number of senior level roles at GE Healthcare, including Director of Strategic Accounts working closely with the NHS.
---