Reduces the need for intrusive checks
An enuresis sensor provides a discreet and efficient means to detect involuntary urination or incontinence and raises an alert if moisture is detected. It ensures carers can respond quickly if they are needed, but otherwise do not disturb the user's sleep. Placed between the mattress and sheet, this sensor eliminates the need for carers to make physical checks, promoting dignity and independence.
Enuresis sensors can be used in individual homes or within assisted living environments to support independent living. The sensors can provide peace of mind for older people or individuals who are immobile or have physical limitations.
Provides an immediate warning on detection of moisture
Reduces intrusion and protects dignity by removing the need for manual overnight checks
Improves health and hygiene by reducing complications associated with prolonged exposure to urine such as skin damage, macerations, dermatitis and infection
Improves carer response to react to an alarm call
Eliminates physical checks, promoting dignity and independence
---
How does it work?
The sensors are portable and simple to use, designed to support carers and protect users. Once a sensor detects moisture, it will send a signal to a small interface module positioned under a bed, which sends a wireless communication to a Lifeline home unit or Telecare Overlay system to enable care to be delivered quickly.
Three types of enuresis sensors are available:
Wipe clean enuresis sensor
A thin, waterproof and durable plastic sensor mat, which is positioned between the mattress and top sheet of a bed. It can be quickly wiped clean and replaced into a bed.
Cotton enuresis sensor
Machine washable cotton sheets, placed under the bed sheet. They can be washed up to 50 times at normal temperatures, once the connecting cables are removed.
Absorbent enuresis sensor
An 'intelligent' absorbent sheet with a breathable, waterproof backing, which supports people with mild nocturnal incontinence. A small amount of fluid (300ml) can be absorbed without disturbing the individual, while a major episode (500ml) will trigger an alarm. The sheet is machine washable up to 50 times at 60°C and line-dried, or up to 30 times at 85°C and tumble dried.
---
Features:
Plug and play, simple installation and registration with Lifeline home unit and Telecare Overlay to allow rapid deployment
Durable sensor mats can be re-used for cost effective and hygienic implementation
Wireless communication raises alerts without the need for unsightly wires
Reliable operation using the 869MHz European Social Alarm Frequency
Intelligent, unobtrusive, person-centred care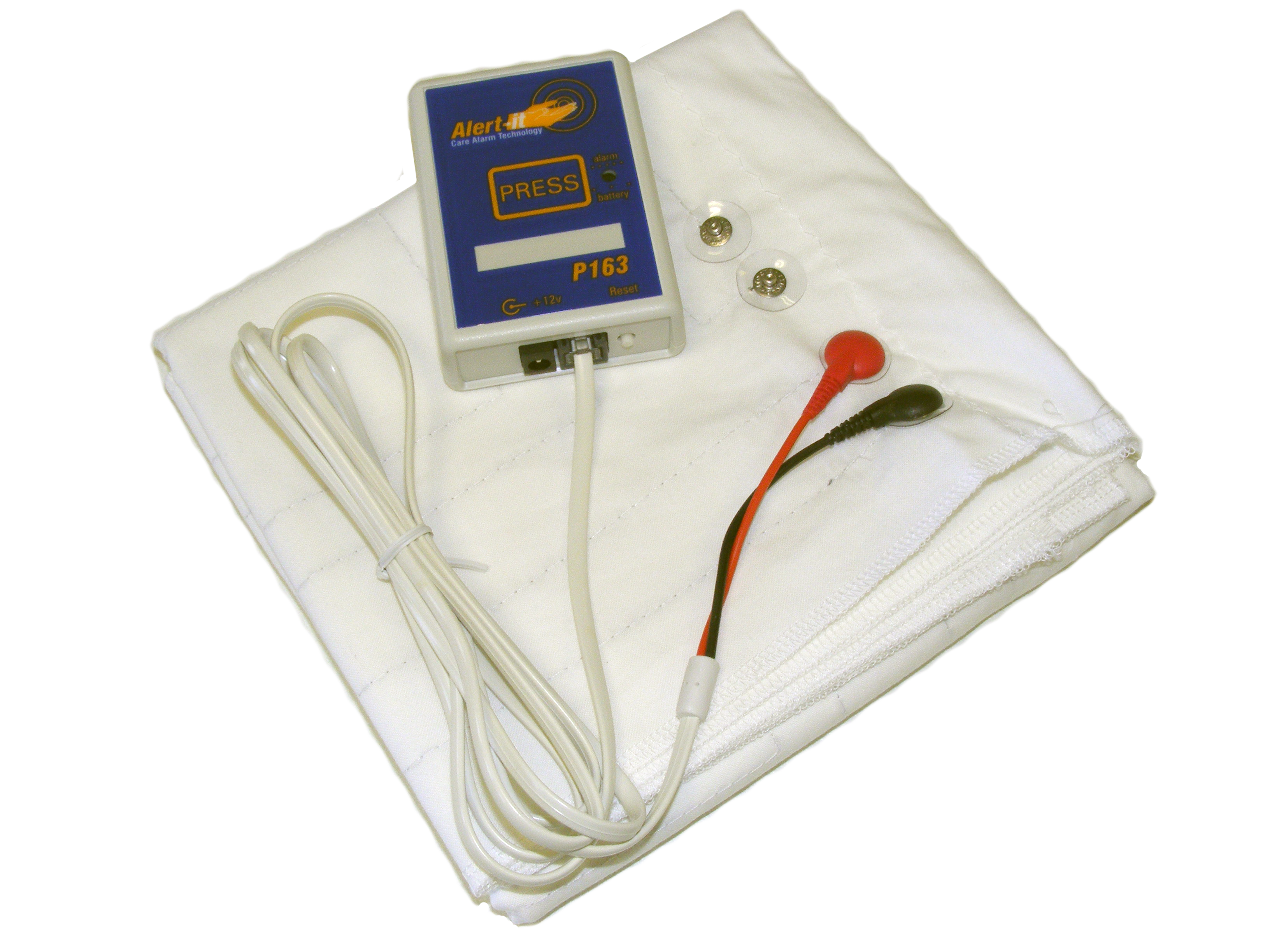 ---
More Information
Part Number: S9001003 - Cotton Enuresis Sensor
Part Number: S9001004 - Absorbant Enuresis Sensor
---