For a comfortable living environment
The Ambient Temperature Sensor provides a unique, flexible solution for individuals at home and for grouped housing developments. The sensor supports independent living by maintaining a predetermined temperature in the home and monitoring for unexpected changes.
It is compatible with Lifeline home units and other Tunstall enabled telecare systems.
LCD screen with menu configuration buttons.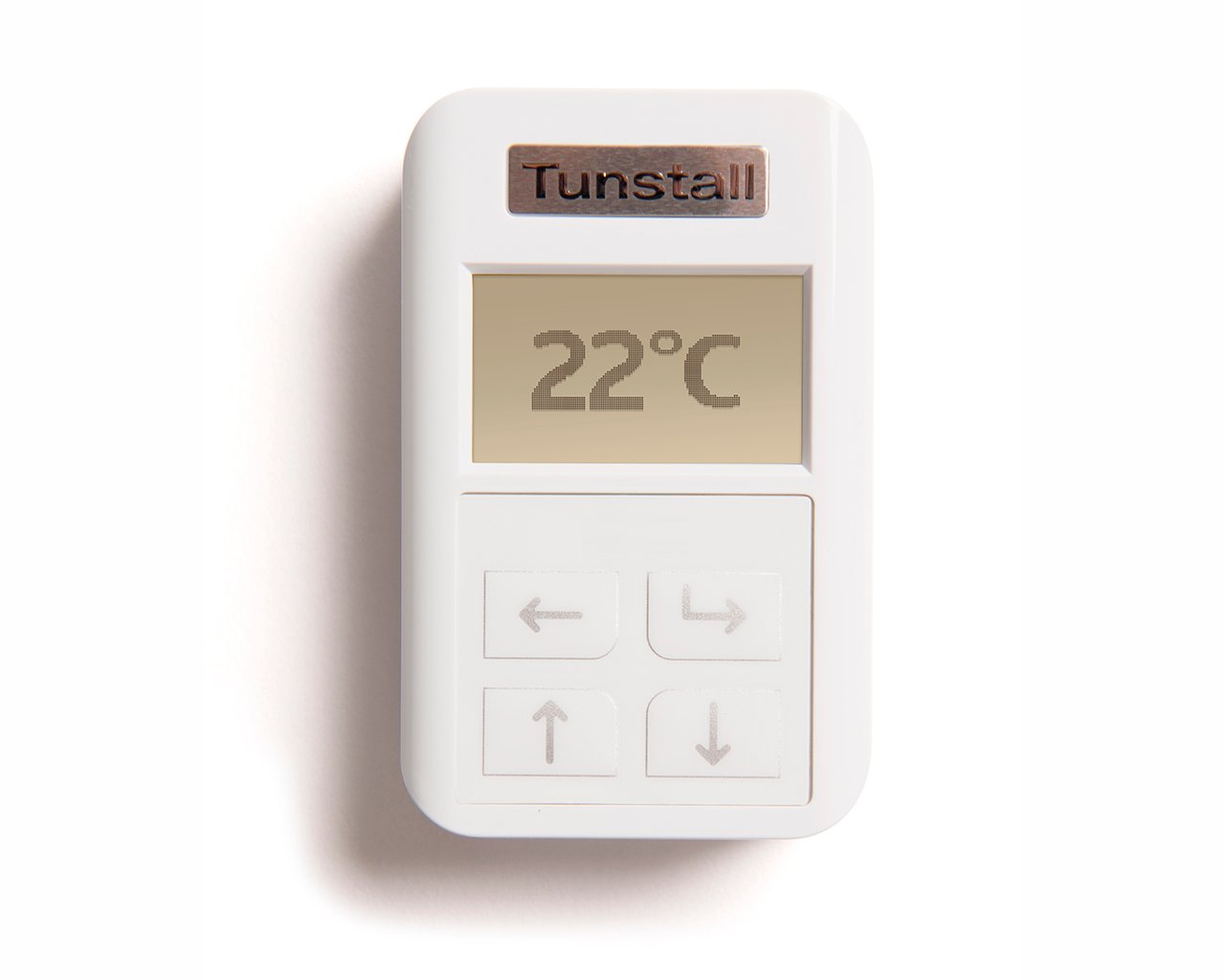 ---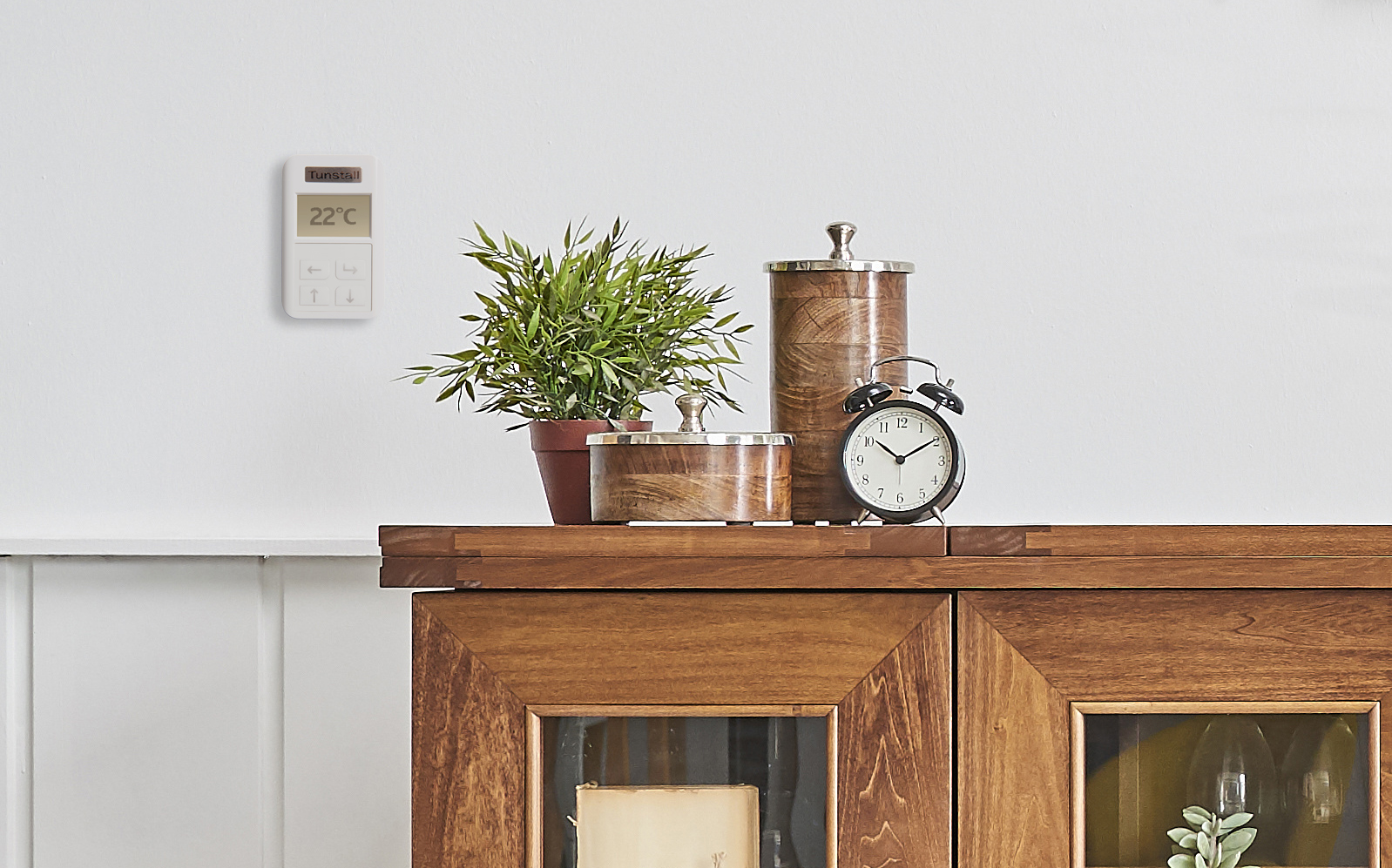 Reassurance and peace of mind to those living independently, their families and carers
Assists in providing healthy living conditions by maintaining comfortable household temperatures
Reduces damage from burst pipes caused by extreme low temperatures
Flexible installation with wireless technology
Early warning of hazardous temperatures.
---
How does it work?
The wireless, wall-mounted radio sensor is designed to monitor a high and low temperature threshold that can be pre-set using the LED screen and simple configuration menu. The Ambient Temperature Sensor sends alarm signals to the Lifeline home unit or other Tunstall telecare-enabled system to provide early warnings of potentially hazardous temperatures. The 24 hour monitoring centre or carer can then take appropriate action in response, depending on the specific alert.
Technical features:
Easy-to-read LCD screen can be configured to constantly display current temperature

Easy-to-set high and low temperature options and thresholds

Alerts via radio to the Lifeline hubs or Communicall system, if either threshold is crossed

Repeat alarm to notify individuals

Temperature scale showing Fahrenheit to Celsius

Automatic low battery warning ensures optimum operation
Supporting independent living.
---