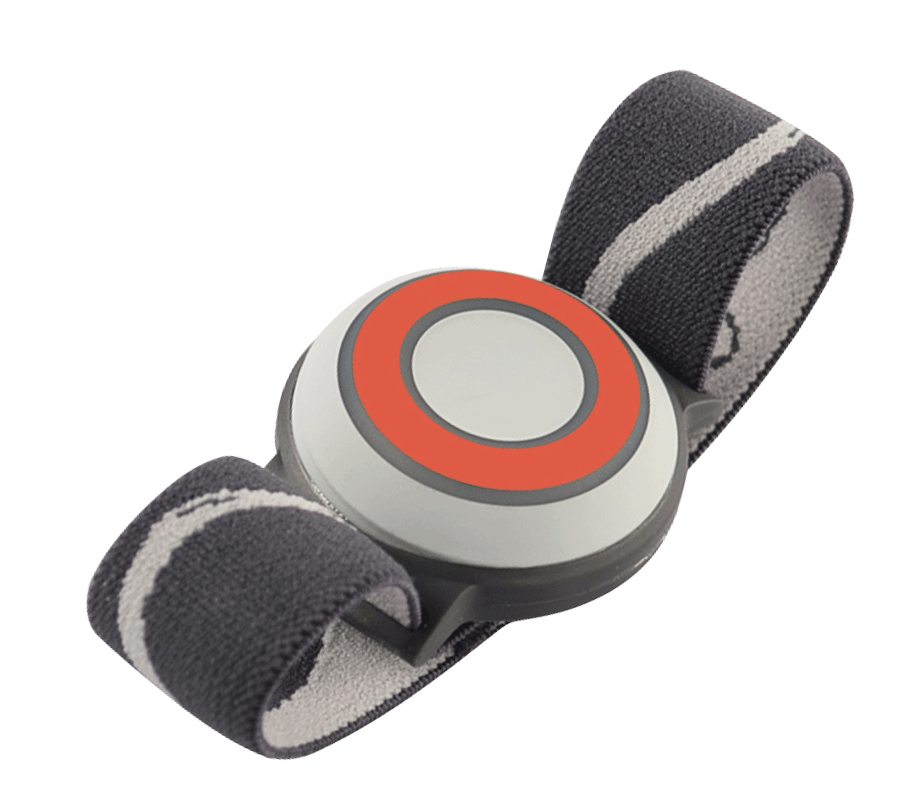 Tunstall Carecom
Carecom is an advanced care assist system for residential and nursing care homes that has been created for people, instead of being designed for buildings.
It uses easily installed wireless and digital technology to enable care to be delivered where and when it is needed most. Receivers and beacons are placed around the building, which interact with smart pendants worn by residents, enabling the system to pinpoint their exact location.
Caregivers are able to manage the system on a number of devices, including a mobile app, and are not just alerted to events, but also the nature of the event (e.g. fall, seizure, exit from a room or property), who needs assistance and their location.
---
A new approach
Care assist and telecare systems play an important role in resident safety, but traditional nurse call installations can be inflexible and generic – designed around buildings rather than people and sounding throughout the home in the event of an incident, causing disturbance and stress for residents, staff and visiting family.
Carecom's personalised systems ensure resident safety with minimal disruption to others in the home, respecting individual dignity while improving management insights, workflow efficiencies, staff morale and quality of care.
It's cloud-based reporting platform provides valuable insight for management and makes it easy to access and format GDPR and CQC compliant data. The workflow management feature sends out targeted alarms to nominated carers, increasing workflow efficiency and staff moral through fair task allocation. Managers are able to reconfigure how alarms are distributed to ensure maximum levels of efficiencies.
Carecom also allows for distinct carer/resident zones to be created within the home according to its architecture, to drive efficiencies and facilitate infection control bubbles.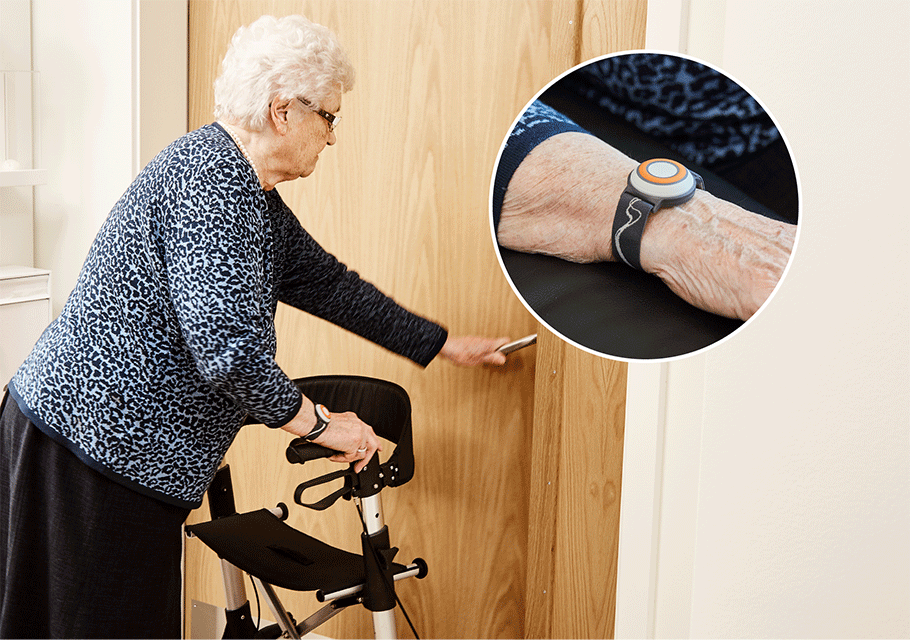 ---
Carecom is different
Designed for Residents
Security and freedom of movement – able to make calls from anywhere in the home or grounds
Alerts prompt a dedicated, efficient response from a nominated carer
Identity protected when in difficulty
Sensors and alerts allow personalised care
Calm environment within the home
Designed for Carers
User-friendly app receives dedicated alerts, can be used to call for assistance and to access other approved apps
Increased staff morale due to improved workload distribution
Fewer interruptions from generic alarms allows more quality time spent with residents
Confidence in improved personal safety with COVID bubbles
Designed for Managers
CQC and GDPR-compliant reports available at the touch of a button
Fair system of task allocation improves staff morale and retention
Maintains a calm environment in the home
Scalable, with the ability to add additional pendants, sensors and functionality as required
Designed for Families
Investment in technology to ensure safety of residents while respecting dignity and freedom to enjoy surroundings
Works with existing Tunstall telecare sensors for personalised care
Calm environment
Quality of focused interaction between staff and residents
Advanced reporting capabilities providing peace of mind
---
Improve Care Increased Dignity & Discretion Reduce Noise Levels Increased Efficiency Increased Staff Morale
---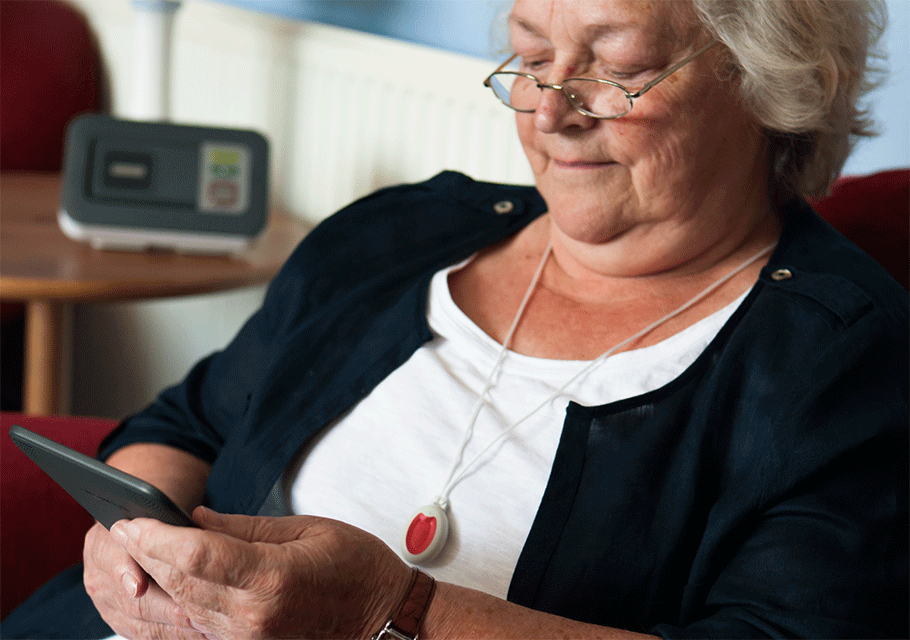 Safeguarding residents and infection control
Carecom enables zones to be created within the home, with carers allocated to each zone. This means carers largely care for specific residents, increasing their knowledge of the people they care for, facilitating more personal care and meaningful interaction.
Where care homes have areas dedicated to specific client groups, e.g. one floor delivering nursing or dementia care, it makes it easier to manage distinct teams.
Carecom can also be configured to enable the delivery of care in 'bubbles', supporting infection control. For example, during the COVID-19 pandemic, homes using Carecom split staff into smaller teams allocated to care for specific residents. This reduces the risk of cross-infection and makes it easier to isolate residents if required.
---
---
"The new system has made such a massive difference to everyone's lives – residents, staff and relatives. Residents feel much safer knowing how quickly they can get help at the touch of a button. It's enabled us to improve the way we deliver care in ways no traditional system ever could."
Jason Sharpe, Operations Manager, Park View, Halifax
---
Tunstall Telecare & Telehealth
Tunstall has been at the forefront of technology innovation for the health, housing and social care markets for over 60 years. Its pioneering software, hardware and services enable new delivery models which can transform services across the care continuum, and empower people to live independently and with an improved quality of life.
Tunstall works with social care providers, healthcare services, housing and retirement living providers and charities in 22 countries, improving the lives of more than five million people, including those living with dementia, learning disabilities, physical disabilities and long-term health conditions.
Tunstall's innovation-led, person-centred Connected Care and Health solutions connect people and integrate services, enabling early intervention to avoid or mitigate adverse events, and improve outcomes. As technology advances, we have the capability to not just react to events, but to predict and even prevent them, using data-driven insights. The Tunstall Cognitive Care approach can help to create intelligent, personalised care programmes and effectively allocate resources, making sure those in need have the right levels of support and reassurance.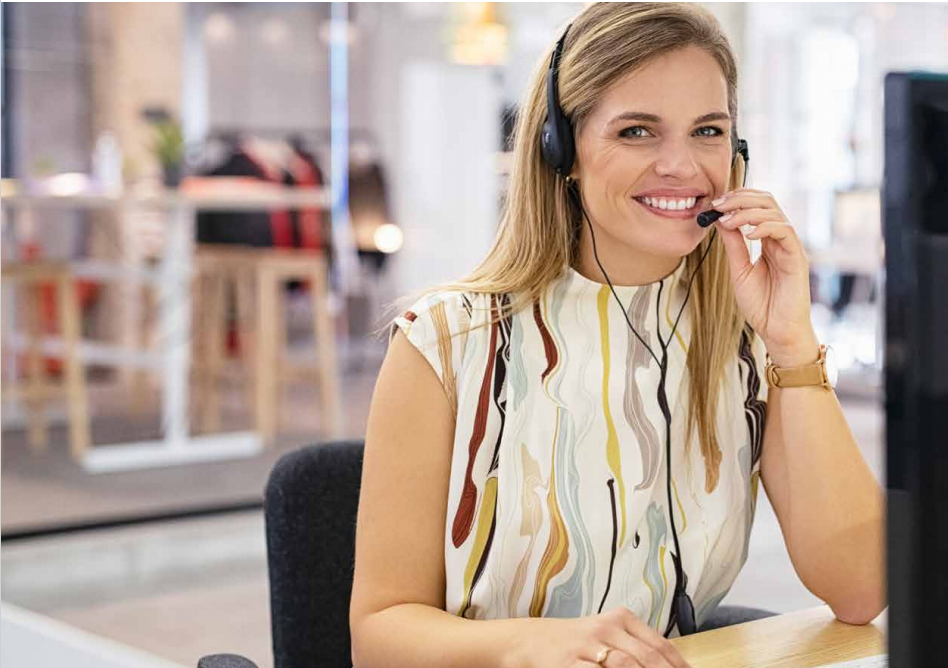 ---