A digital hub for retirement accommodation to keep homeowners connected
Communicall Vi IP is a scalable communication system designed to provide video door entry, onsite communication and needs-based telecare for housing with care.
---
Designed for a variety of group living environments
Communicall Vi IP is suitable for use in various group living environments, including sheltered housing, supported living for adults and over 55s apartment complexes. Each Communicall Vi IP installation is tailored to the specific needs of each site and its residents.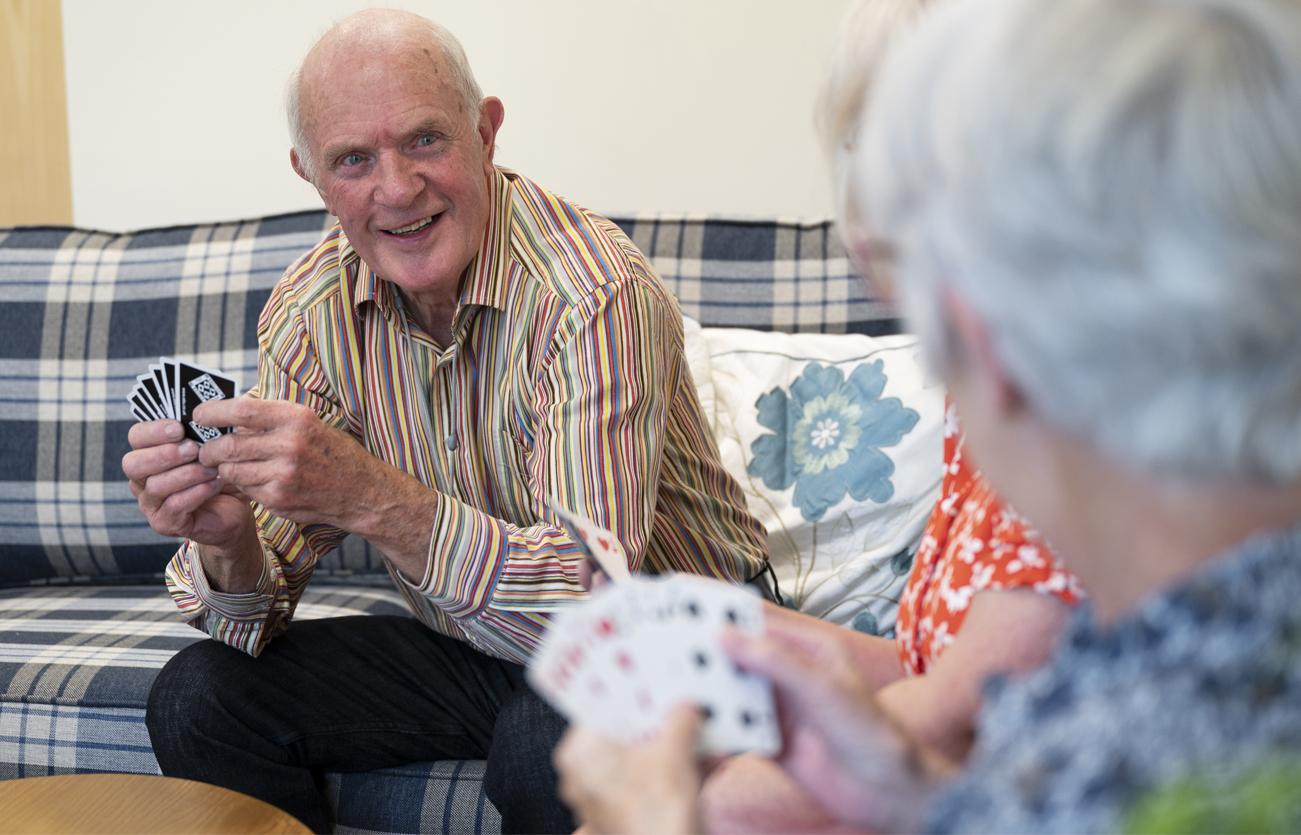 ---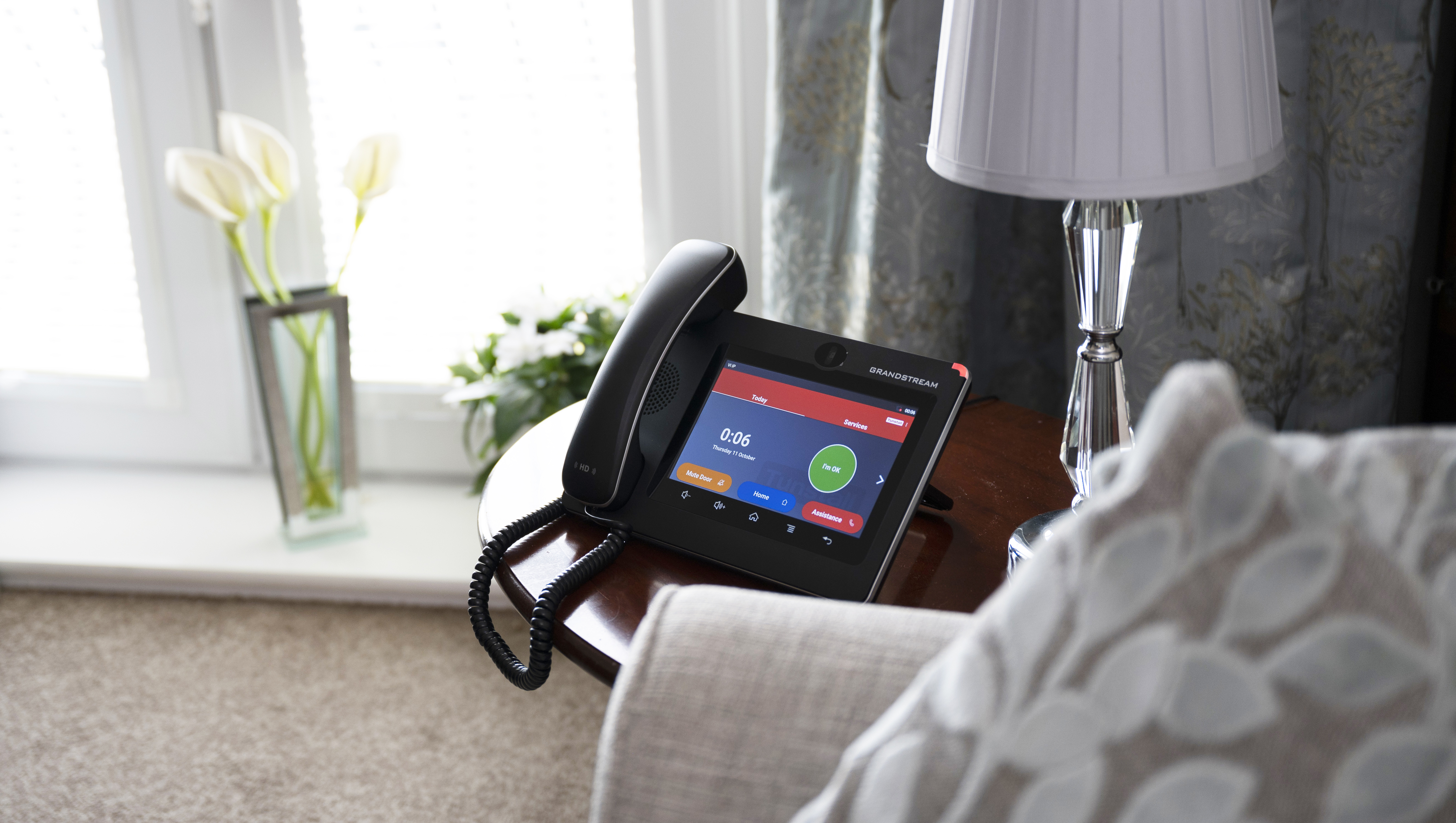 A versatile platform enabled for change
Digital technology provides safety and security and a range of services that meet a more holistic set of resident needs. It enables managers to provide high quality, outcomes-focussed support, while enabling them to undertake more routine tasks remotely.
Services include integral video door entry, internal telephony and Wi-Fi, increasing resident security and encouraging greater social and digital inclusion. Additional services are planned.
---
A versatile, compliant system that can be tailored to the needs of each user.
---
Provides security and peace of mind.
Enhances the resident experience.
Increases staff productivity and responsiveness to residents.
Enables tailored support for changing needs.
Future-proof investment in a digital platform to support new services.
---
Supports greater social and digital inclusion and provides more control over the home environment.
---
How does it work?
Stylish, contemporary, internet-enabled phones in each dwelling are linked to a central Control Unit. The phones can be used to make free on-site calls to other residents and on-site services, as well as providing video door entry and speech communication in the event of an alarm call.
The system is managed by Housing Services Portal or local System Control Panel. The system also supports a wide range of telecare devices. The radio receivers form part of the dedicated social alarm radio infrastructure which delivers the alarm data to the Control Unit.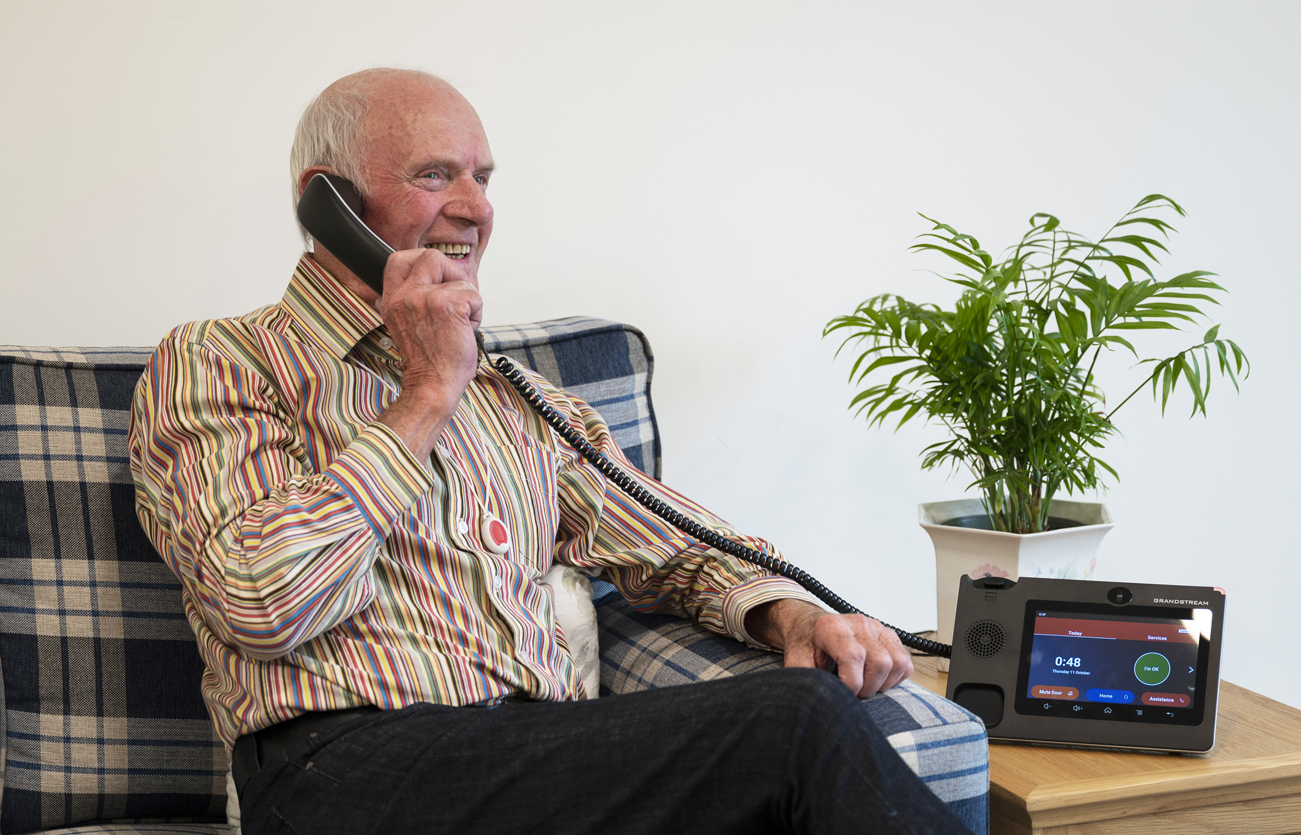 ---
Technical features:
Integrated video door entry

State-of-the-art touchscreen apartment hub

Multiple concurrent onsite calls handling

Ultra-fast on-site alarm reporting

Supports telecare

Simple transition path to greater functionality

Standard IP cable infrastructure

Digital platform and app functionality

Video door entry

Tailored telecare support

Connectivity and social inclusion

Platform for future value-added services
Benefits:
Non-stigmatising modern universal design

Easy to use

High quality hands-free speech

Needs-determined services provided

Encourages social and digital inclusion

Increased security through use of video

Secure scheme protected through video door entry, access control systems and link to fire panel

Options to enhance resident engagement and digital inclusion

Safe, secure and resilient

Flexible operation

Choice of services available

Saves time and money via remote administration functions

Future service provision through use of digital platform
---
Communicall Vi IP provides a platform for freedom, now and in the future.
---
More Information
Programming and User Guides
Noticeboard User Guide
---
Contact us
To find out more about this product, please get in touch by filling out the form below.
---