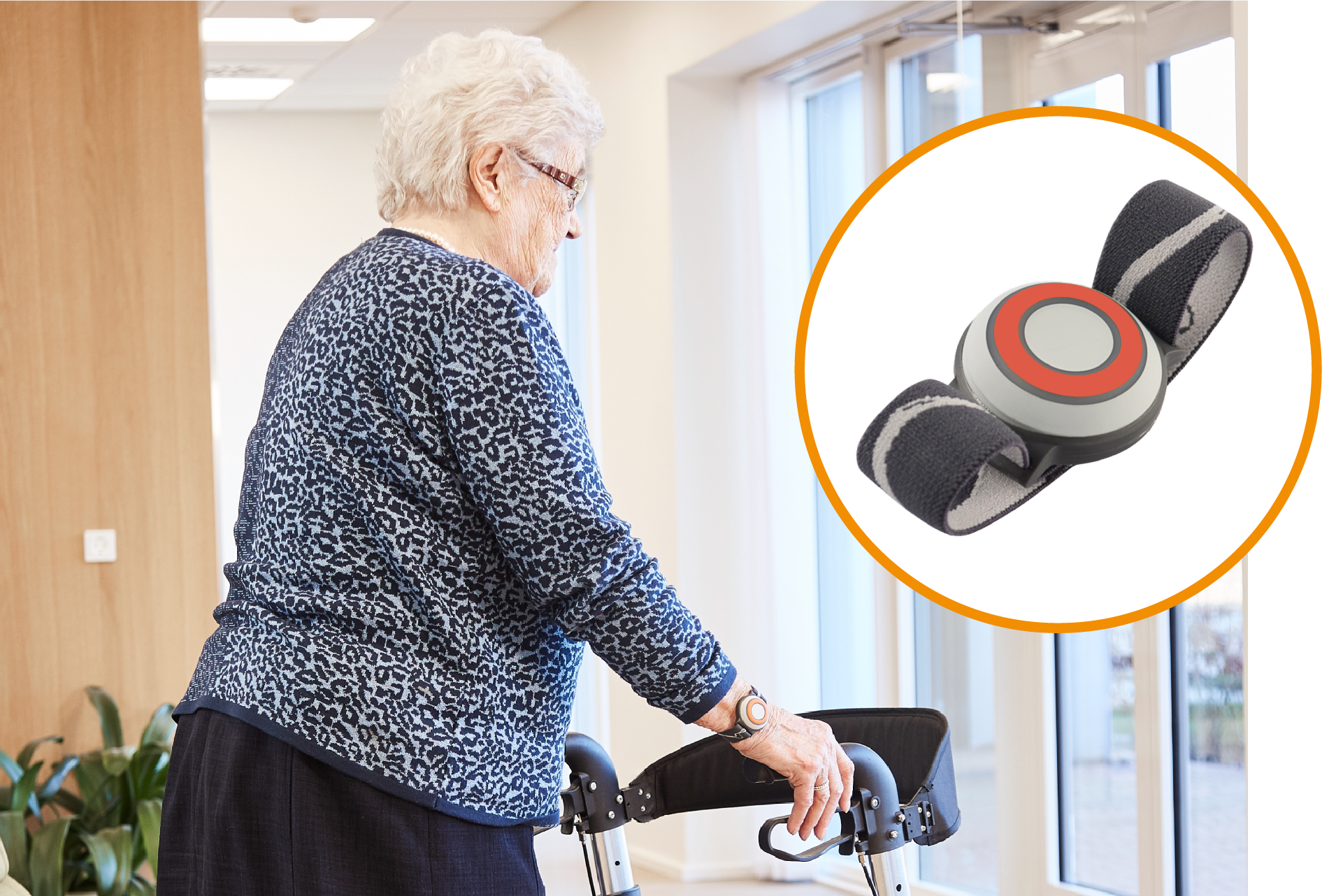 Care home monitoring system – created for people, not buildings
Tunstall Carecom™ takes a completely new approach to
nurse call systems for residential and nursing care homes.
---
Carecom technology improves the quality of care for everyone
Balancing safety with quality care provision, andever-increasing reporting requirements has never been more challenging and was acutely exacerbated by COVID-19.

Care home monitoring systems play an important role in resident safety, but traditional emergency nurse call systems, with nurse call buttons, are designed around buildings, rather than people. Alarm sounding throughout the home causes disturbance and stress for residents, staff and visiting family.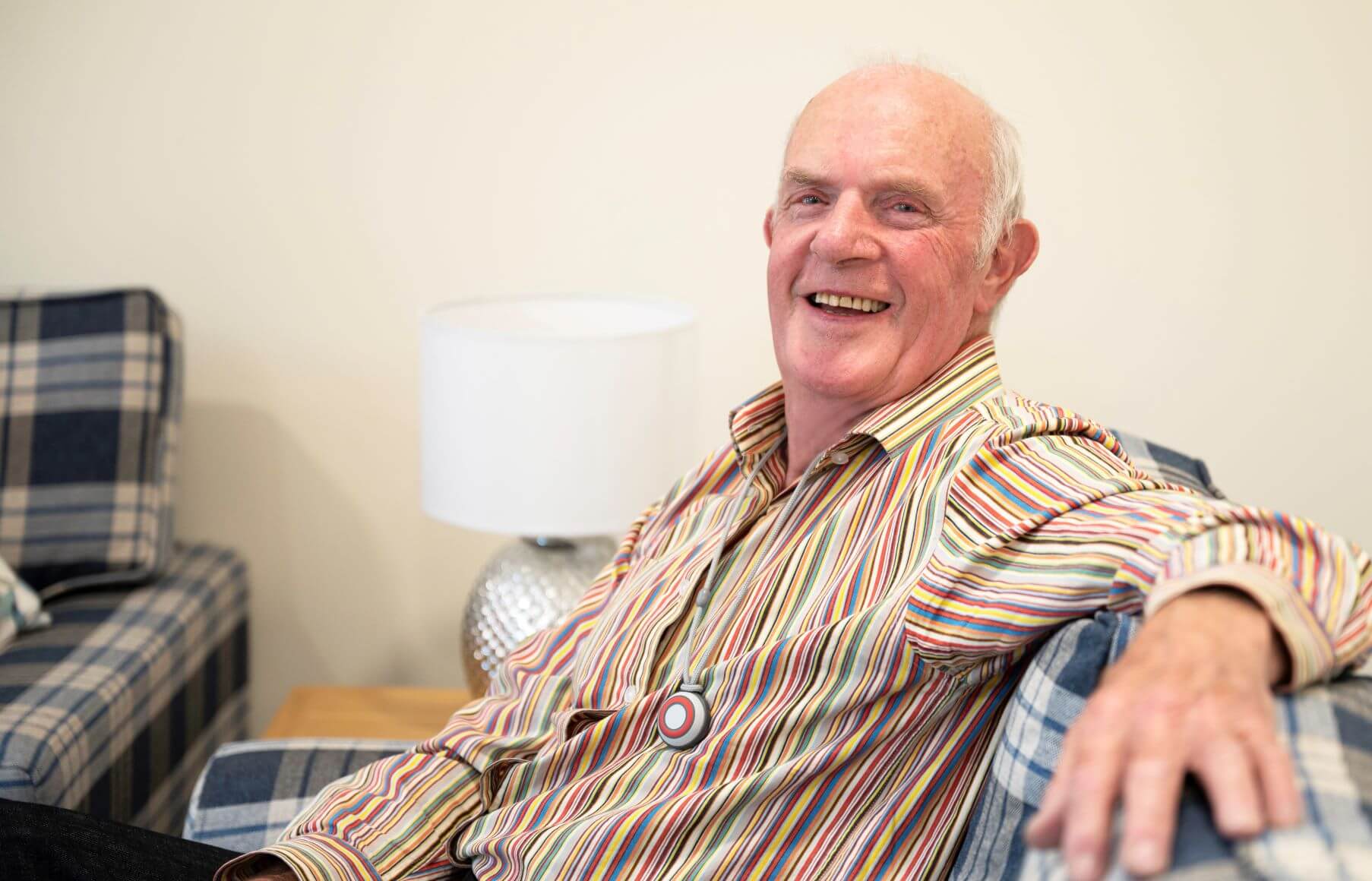 ---
Person-centred care
Tunstall Carecom uses the latest technology to deliver the best in care home call systems. Easily installed wireless and digital technology enables care to be delivered where and when it is needed most.
Receivers and beacons are placed around the building, which interact with smart pendants worn by residents, enabling the system to pinpoint their exact location.
Infection control capabilities
Carecom can also be configured to enable the delivery of care in 'bubbles', supporting infection control. This functionality can also be used to drive efficiencies by creating practical zones in a care home building according to differing care requirements and layout.
---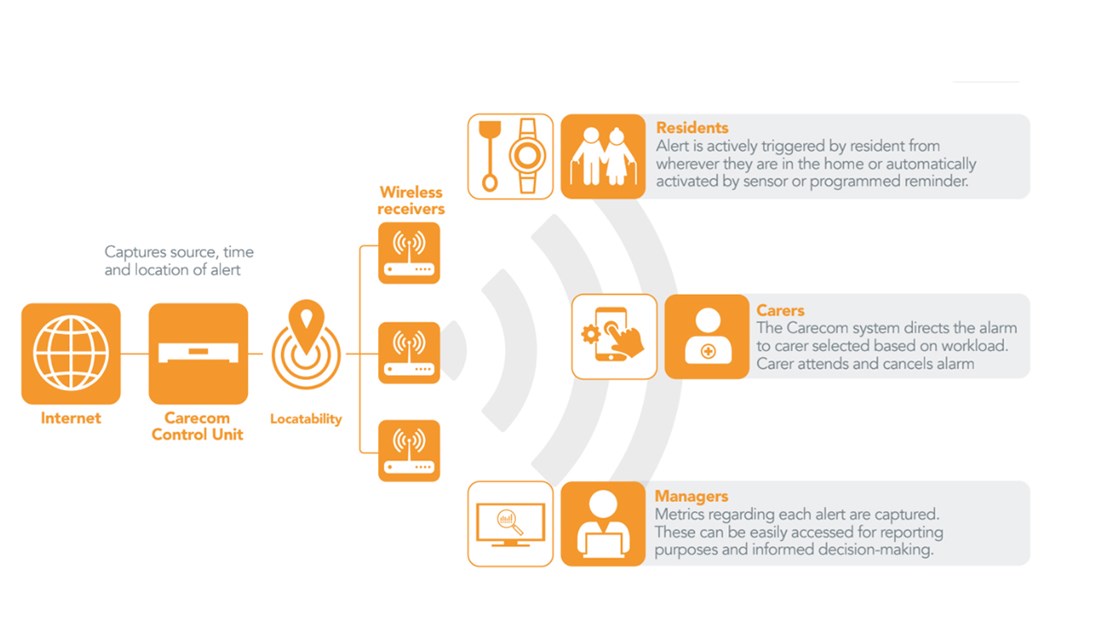 ---
Individual monitoring, with discrete care team notifications
Tunstall Carecom personalised systems ensure resident safety with minimal disruption to others, respecting individual dignity while improving management insights, workfow effciencies, staff morale and quality of care.
Caregivers are able to manage the system on a number of devices, including a mobile app, and are not just alerted to events, but also the nature of the event (e.g. fall, seizure, exit from a room or property), who needs assistance and their location.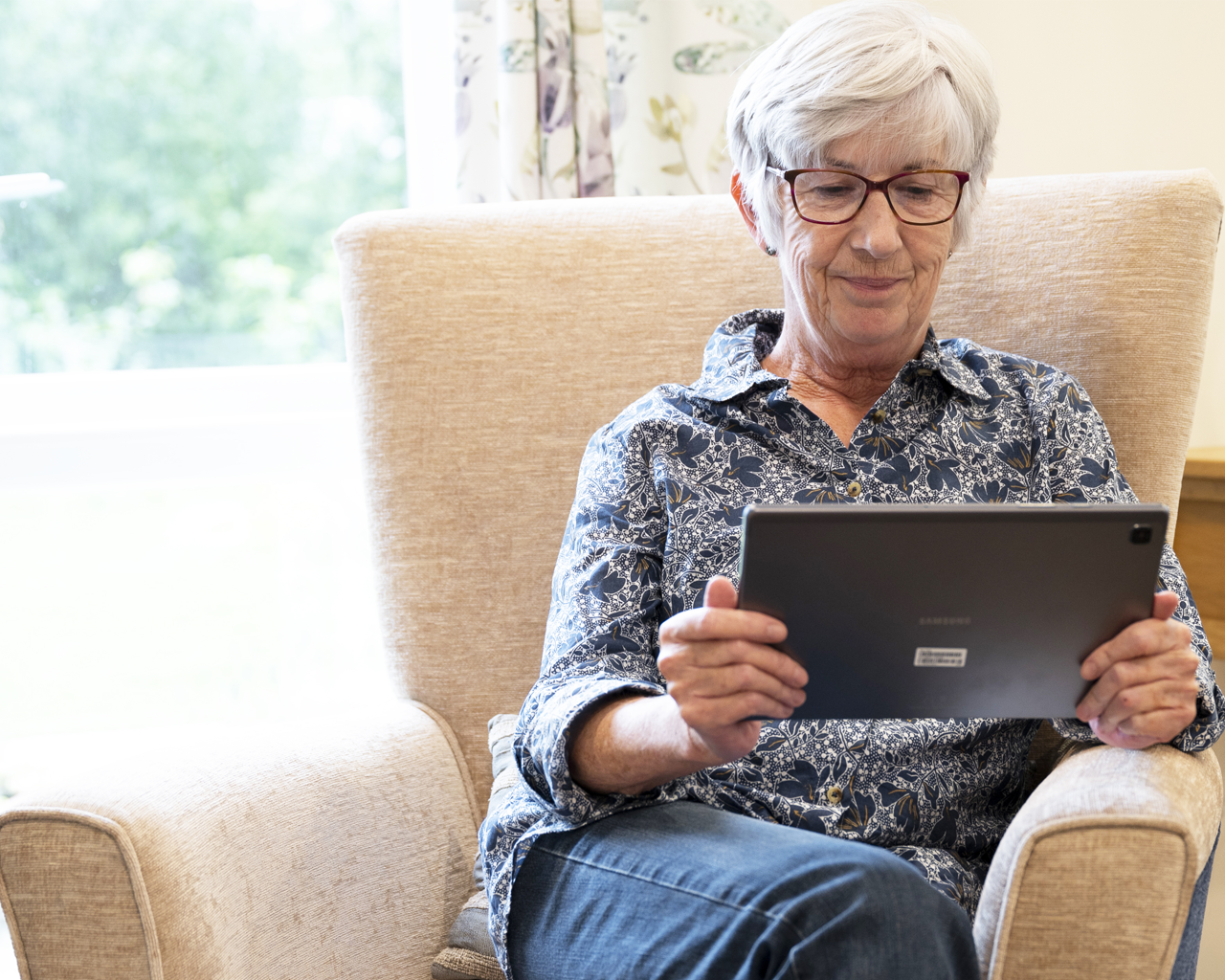 ---
Benefits of Tunstall's care home monitoring system, for residents, families, carers and managers
---
Benefits for Residents
Independence
Security and freedom of movement around a property including outside
Alerts prompt an efficient response from nominated carers
Dignity and privacy when in difficulty
Sensors and alerts enable personalised care
Calmer environment within the home
Benefits for Families
Investment in technology to ensure safety for all
Dignity and freedom for residents to enjoy their surroundings
Works with existing Tunstall telecare sensors for personalised care
Calm environment without constant alarms
Quality of focused interaction between staff and residents
Supports COVID bubbles and infection isolation zones
Advanced reporting capabilities for peace of mind
Benefits for Carers
Easy to use
Dedicated alerts via phone app - call for assistance/access other approved care apps
Fairer workload distribution improves morale in the team
Fewer generic alarm interruptions means more quality time with residents
Confidence in improved personal safety
High profile investment in the welfare of staff and reside
Benefits for Manager
Fast access to CQC and GDPR-compliant and actionable data insights
Fairer task allocation improves staff morale and retention
Calm environment in the home
Scalable, with the ability to add additional pendants, sensors and functionality as required
Demonstrates investment in state-of-the-art technology for the benefit of residents and staf
---
Transform your care home call systems and monitor the health of residents with Tunstall Carecom management solutions.
---
Read more about how the system can benefit carers, residents and their families in our brochure, or fill out the form below to speak to a Regional Account Manager
View Brochure
---
Contact us
To find out more about this product, please get in touch by filling out the form below.
---