Raises wireless alarm calls through wired devices and other equipment
The Tunstall universal sensor connects multiple hardwired devices to a Lifeline home unit and other Tunstall telecare-enabled systems. It uses radio signals to enable wireless alarm calls to be raised.
Uses radio signals to raise wireless alarm calls.
Increases capacity for independent living by adding sensors around the home.
Simple way to connect multiple sensors to telecare-enabled systems.
Saves time and money on installation and additional wiring.
Long battery life reduces the need for maintenance visits.
Plug and play, so the installer can easily select the appropriate sensor type sent to the monitoring centre by using the keypad and the LCD interface.
Plug and play connection of multiple sensors.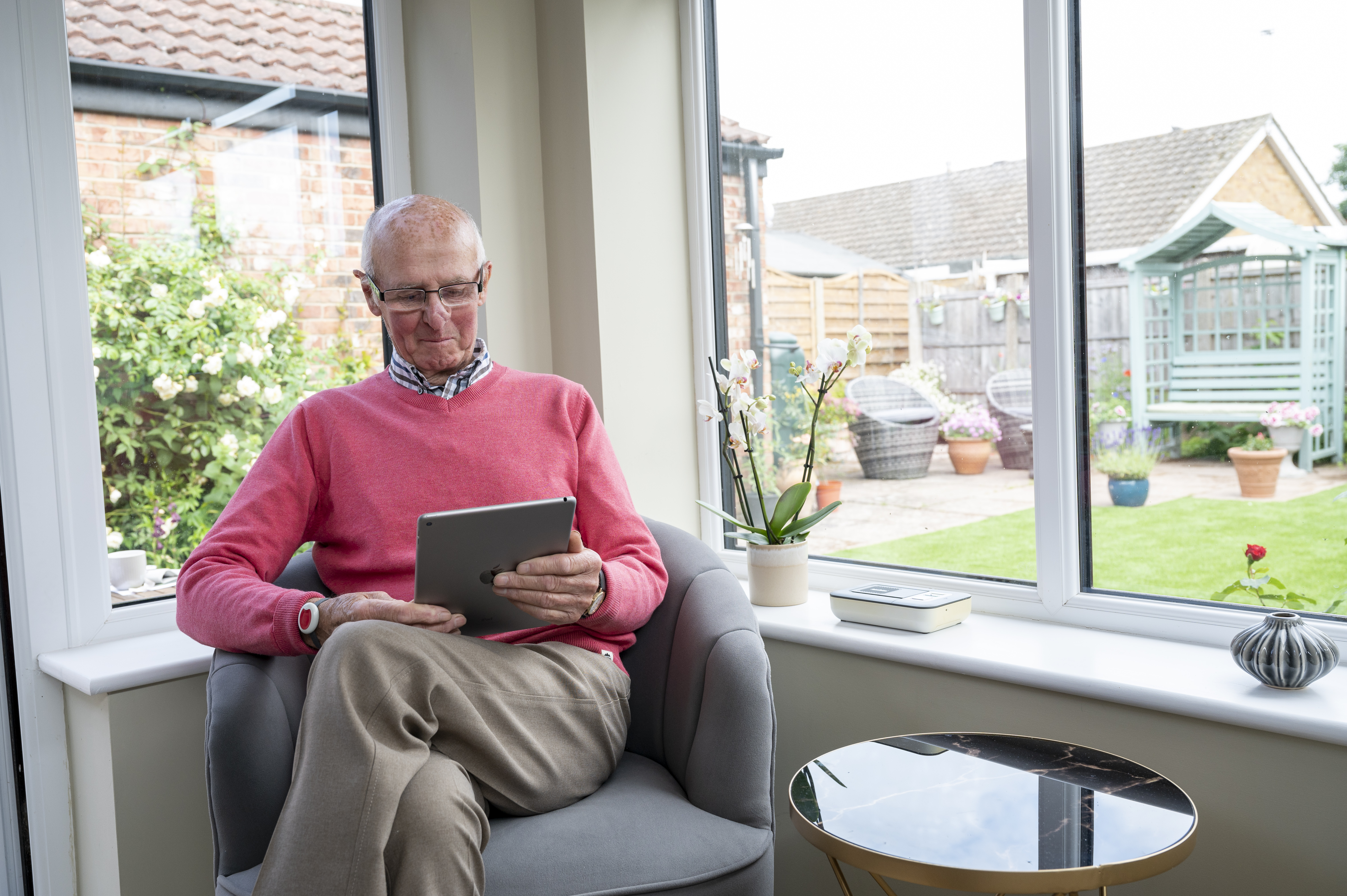 ---
How does it work?
The universal sensor works as an interface between hard-wired devices and Tunstall telecare enabled systems.
The keypad and LCD interface allow the installer to easily set the sensor to send a message to the home unit, identifying which type of device it is linked to. When the attached device is triggered, the universal sensor sends the appropriate message, providing the operator at the monitoring centre with sufficient information to respond accordingly.
Features:
Enables wired devices and other equipment to raise wireless alarm calls by sending appropriate radio messages to the home unit.

Incorporates a keypad with four buttons and LCD interface so the user can navigate through the menu to select options with ease.

Compatible with the Lifeline Smart Hub, Vi, Vi+ and GSM and Tunstall Group Living systems.

5-year battery life (replaceable).

Incorporates an RJ11, 3.5mm stereo jack and magnetic reed switch, which allows a range of peripherals to be connected to the universal sensor.

Flexible - supports both normally open and normally closed contacts.
Compatible with a wide range of third-party products.
---
Contact us
To find out more about this product, please get in touch by filling out the form below.
---