Celebrating 65 years of innovation
Sunday 20th March marks 65 years since Norman Tunstall and Jack Byers established Tunstall Byers, a small television repair shop, which was the first company to realise the potential of technology to enable older people to get help in an emergency, and has since grown to become the global leader in its field.
Tunstall will be marking the milestone with a series of internal and external events and communications, aiming to both celebrate our heritage and look forward to future innovations.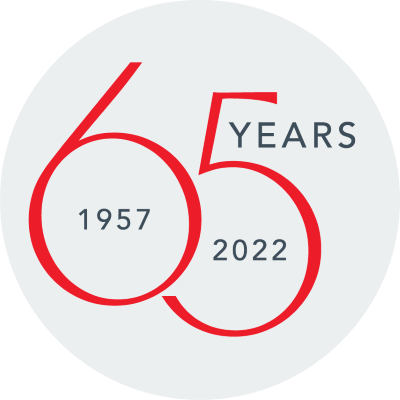 ---
Established in 1957 by Norman Tunstall and Jack Byers, Tunstall Byers was the first to use technology to enable older people to summon help in an emergency with their Warden's Intercommunication Call System (WICS).
The company was also the first to transmit alarm calls over the public telephone network, and introduce telecare and telehealth, creating the technology enabled care market as we know it today and look forward to future innovations during 2022 and beyond.
---
---
As we celebrate our heritage we also look to the future, and a year that promises to be a better one in many ways. Much of our shorter term roadmap is coming to fruition after months and years of painstaking development and testing, ensuring, as always, that not only do our innovative solutions improve the lives of those using them, but that they are also resilient and future proof. For as much as our philosophy is based on the transformative power of technology, there is nothing more important than people. With this in mind, I'd like to take this opportunity to sincerely thank everyone who has played a part in enabling Tunstall to thrive for the last 65 years; colleagues, customers and consumers alike. Here's to the next 65!
Gavin Bashar, UK & Ireland Managing Director
---
Gavin Bashar reflects on Tunstall's success to date and looks forward to future developments in this new blog, 'A remarkable heritage and a very bright future'
Read Blog
---