A patient-centred approach
Through a range of interconnected devices and platforms, we are able to put people at the centre of their care. Our aim is to maintain an individual's normal health range, facilitate the optimum level of care and reduce and/or mitigate adverse events which require an emergency response.
Using the latest digital technology, our solutions help manage long term medical conditions including COPD, heart disease, diabetes, dementia, frailty, and mental health.
In both community and clinical settings, our remote patient monitoring and data capture abilities help to provide efficient, high quality care, imporve outcomes and maximise clinical capacity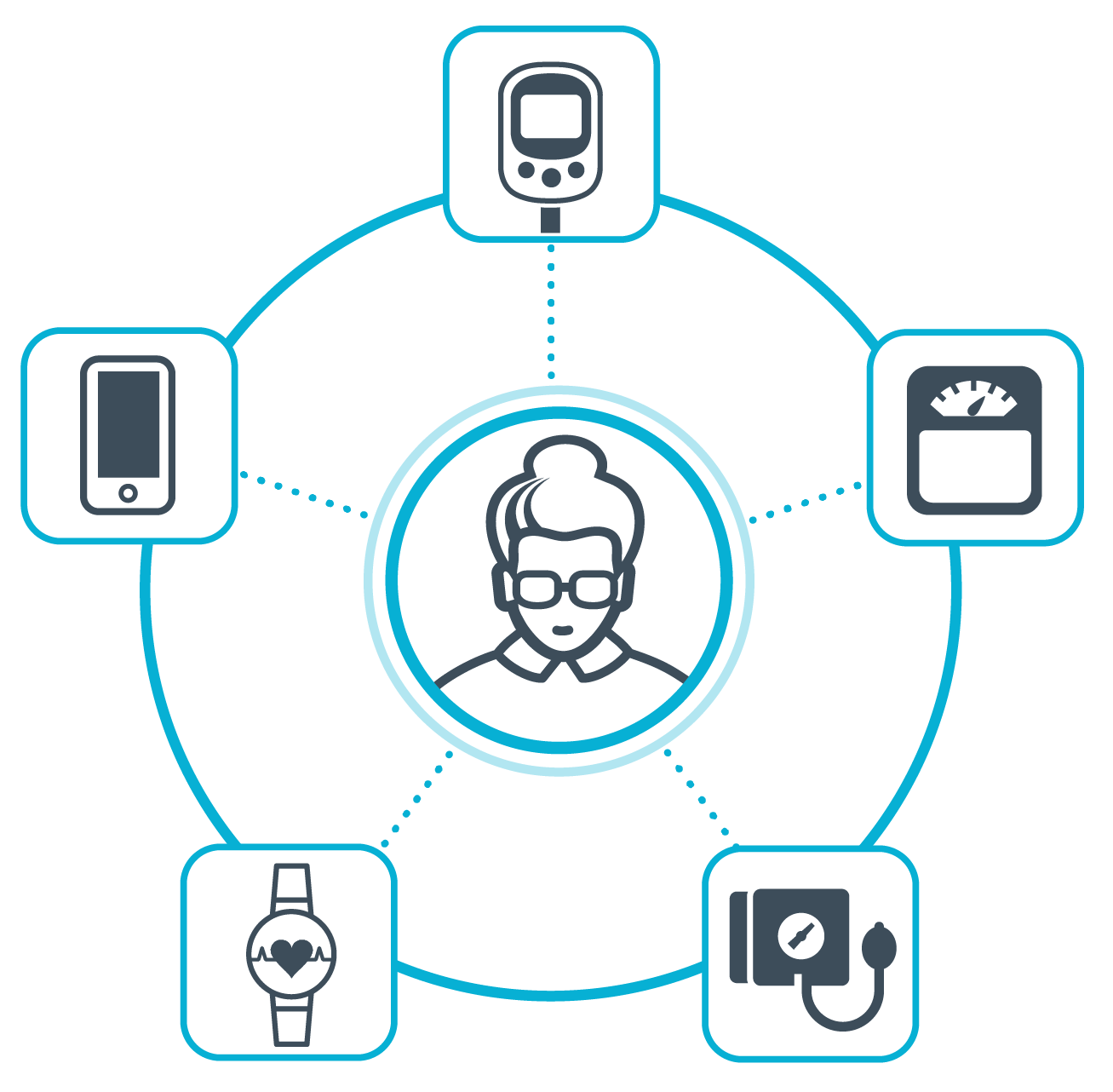 ---