A stylish, high-quality watch with personal alarm
The Minuet watch is designed for anyone who would benefit from carrying a personal trigger, including those with physical or age-related health conditions. By combining an alarm button into a high quality watch, users are more likely to wear it and as a result will be provided with additional protection as their ability to raise an alarm call is increased.
It is useful for younger telecare users who prefer something more modern than the traditional personal pendant style alarm. The discreet, contemporary design makes it ideal for situations where a personal alarm needs to be more covert, such as with vulnerable people or where there is a risk of domestic violence.
Discreet, contemporary design
---
Provides increased peace of mind and reassurance for those living independently, their families and their carers.
Modern, stylish and discreet design increases regular wear, providing additional protection levels and improved safety.
Versatile and flexible for personalisation with a wide range of straps available from high street retailers.
Compatible with Tunstall Lifeline Smart Hub, Vi, Vi+, Connect, Connect+, 400, 4000+ home units and other Tunstall telecare enabled systems.
Encourages telecare users to wear their personal triggers throughout the day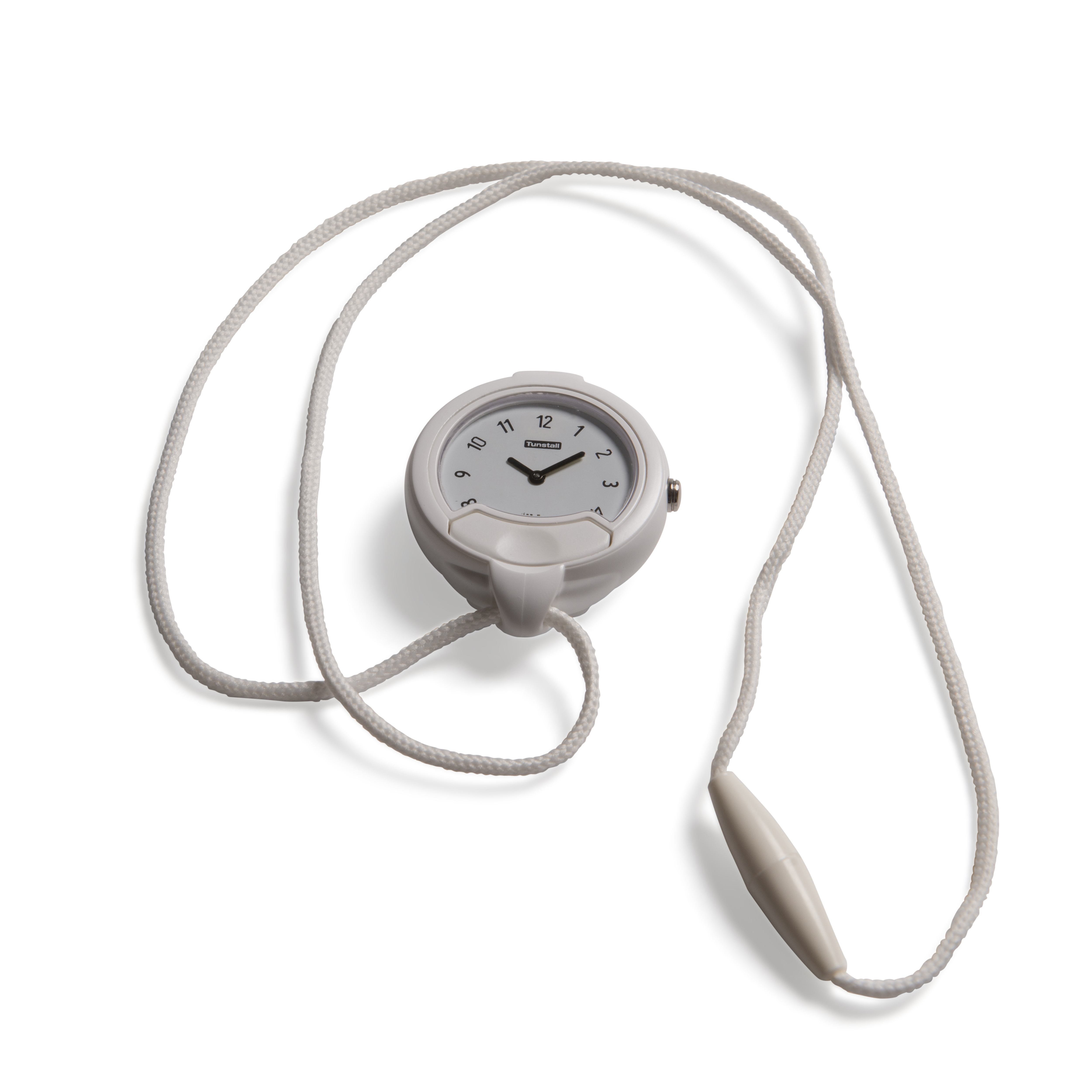 ---
How does it work?
Used in the same way as a standard personal trigger, when the user requires assistance all they need to do is press the alarm button on the watch face. The Minuet watch will send a radio signal to the Lifeline home unit or other Tunstall compatible telecare system, which then raises a call to the monitoring centre. The minuet can be worn as a watch around the wrist using the supplied wrist strap or around the neck using the supplied neck cord and holder.
Features:
High quality, Swiss designed watch with ultra reliable, integrated alarm operation
Lightweight, stylish and comfortable to wear
Different wearing options to swap the watch face between the wrist strap and the neck cord
LED indication identifies if the alarm button has been pressed or if the battery is low
Auto low battery reporting to the monitoring centre
Waterproof to IP67 standard
Intelligent, unobtrusive, person-centred care
---