ConnectiON – Issue 16
Welcome to Issue 16 of ConnectiON.
Welcome to the latest issue of ConnectiON, and I'm delighted to say this edition marks Tunstall's 65th anniversary. The whole Tunstall team is rightly proud of this achievement, which has seen us grow from a small television repair shop to become a global leader in our field. Thousands of people have worked for Tunstall over this time, and millions have benefitted from its products and services, and continue to do so. As we celebrate our heritage (you can read more inside) we also look to the future, and a year that promises to be a better one in many ways. For as much as our philosophy is based on the transformative power of technology, there is nothing more important than people. With this in mind, I'd like to take this opportunity to sincerely thank everyone who has played a part in enabling Tunstall to thrive for the last 65 years; colleagues, customers and consumers alike. Here's to the next 65!
Gavin Bashar, Managing Director UK&I
Also included are the launches of Tunstall Sound Boost and our new FREE digital resource pack, along with a roundup of all the latest industry and customer news.

Download your copy now to read more.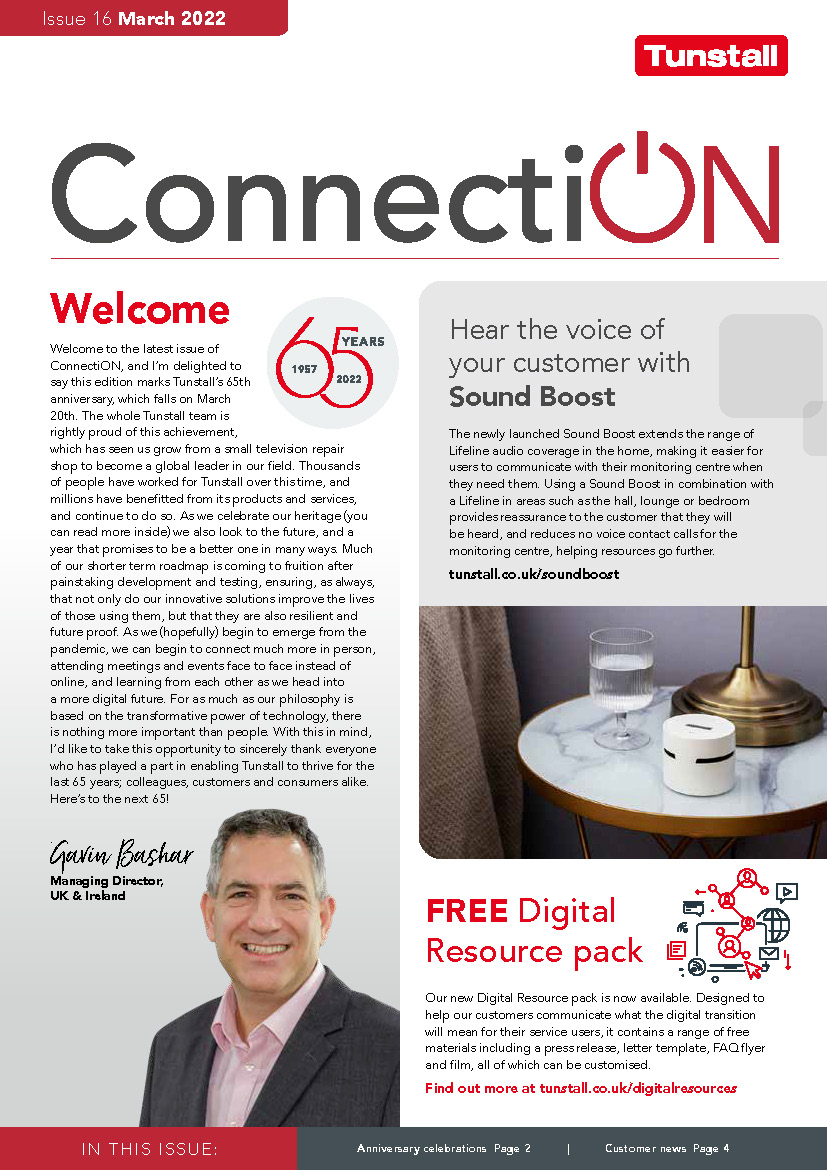 Issue 16 - 28/03/2022
Sign up to ConnectiON
Complete your details below to join our mailing list.
---