ConnectiON – Issue 14
Welcome to Issue 14 of ConnectiON.
Despite its clear challenges, 2021 seems to be passing very quickly, and taking us ever closer to the completion of the UK communications network's move from analogue to digital provision. With just over three years to go until the transition is complete, we continue to work closely with our customers to help them plan for the digital future at their own pace. You can find out more about the support we can offer, and the solutions availableon page 2. Whether you're ready to embrace all that digital has to offer as soon as possible, or you'd like to take a more phased approach, we have the expertise and resources to help you develop and implement the digital strategy that's right for you.
Also included are some great examples of the ways we are working with our customers and partners to change things for the better for people who need care and support in the UK, both now and in the future.

Download your copy now to read more.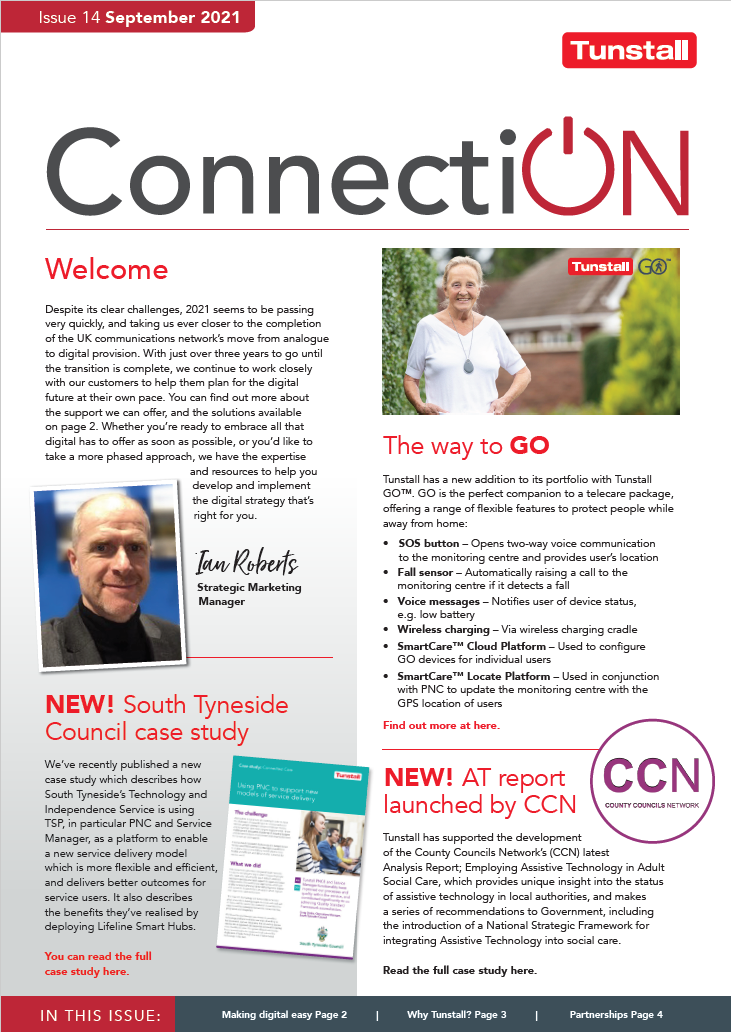 Issue 14 - 06/09/2021
Sign up to ConnectiON
Complete your details below to join our mailing list.
---