Jun 17, 2019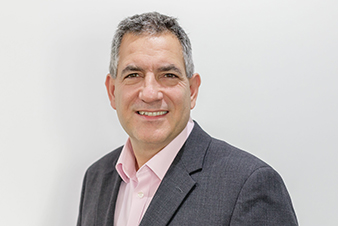 In recognition of Digital Leaders Week, Gavin Bashar of Tunstall Healthcare explores the potential impact of the UK's move from an analogue to digital communications network, and how this could transform the way we support people at home with technology.
Tunstall has recently completed a series of Digital Roadshows across the UK, to update our customers on the digital transition. With support from BT, Virgin Media, Housing LIN and TSA, our nine events attracted almost 500 delegates.
We recognised that across the social care and housing sector there is still real need for clarity on what the transition to a digital platform actually means. As a result, we set out to dispel some of the myths, and outline the resources we have available to help customers manage the transition effectively. We also wanted to explore the way digital technologies can make new models of care achievable and to realise all the benefits this delivers.
Community alarms/warden call systems, as they were known, have a long history in the UK, but even as new innovations such as telecare were introduced, the primary function of systems remained reacting to emergencies. The next generation of digital telecare, or connected care as it is also known, not only enables care to be more person-centred, but also more proactive and ultimately predictive.
A key factor in this shift is the way digital technology enables information sharing. Unlike analogue systems, digital networks are 'always on', allowing sensors in the home to connect and send vital information to a shared digital platform accessible by relevant stakeholders such as health and social care professionals. Improved integration also improves the user experience, and of course reduces costs. Family members and carers can also engage with this information, for example, viewing their loved one's patterns of activity via an app to help them offer support where it's required. Using digital technology to broaden the circle of support not only improves quality of life, but also reduces reliance on statutory services.
Relatively simple technology, which has been available for some time, such as fall detectors and medication dispensers, can make community care delivery more effective, by reducing the need for unnecessary home care visits. Digital technology develops this further, enabling a wide range of devices to connect intelligently and use data analytics to provide meaningful, actionable insight. It offers objective information about patterns of behaviour to inform assessment, meaning care can be targeted where, when and how it is needed most. Digital connectivity is also becoming increasingly preventative, facilitating timely support which avoids the need for more complex care. For example, discreet sensors in the home can monitor activity, managing risks but also enabling earlier, lower cost interventions e.g. increased use of the bathroom may indicate a urinary tract infection. Treating this with antibiotics at an early stage can prevent deterioration in health, improving quality of life, avoiding a possible hospital admission and the associated risk of hospital acquired infection or reduction in mobility. The next generation of systems will become more predictive, using patterns in data to anticipate possible events such as falls by identifying changes in behaviour.
Operationally, the move to digital can also make financial sense for monitoring centres. Software upgrades and changes to equipment configuration can be made remotely, reducing the number of engineer visits required. And it's also been found that making proactive outbound calls from monitoring centres, rather than simply responding to incoming alerts, can flatten out the peaks in demand, meaning staffing can be arranged more effectively. This preventative approach is, of course, also supportive of maintaining independence at home, improving outcomes and reducing the cost to public budgets.
As anyone working within the telecare industry will know all too well, there are many challenges associated with this change in our national infrastructure, and Tunstall is working tirelessly with customers, communications providers and industry bodies to address these. However, we should also recognise the amazing opportunity we have to create a better future for the people we support, and embrace this positive disruption.